Galveston County, Texas (Oct. 23, 2022) – 27 students from Galveston Ball High School were injured in a multi-vehicle crash that involved three buses and two Galveston ISD police vehicles.
The students, all members of either the band or school drill team, were traveling to a football game in Houston when the crash occurred near 11 a.m. Saturday morning. EMS crews from the La Marque Fire Department responded to the crash, checking on students from all three buses.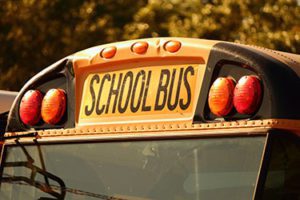 Students reportedly suffered neck and back injuries as a result of the crash. Galveston ISD said that parents and guardians were contacted soon after the crash and notified of the situation.
The cause of the crash is under investigation by the Texas Department of Public Safety.
School Bus Accidents
Collisions involving school buses are a serious matter. In fact, according to the NHTSA, of the 320,874 fatal vehicle crashes from 2007 to 2016, 1,147 of those crashes were school-transportation-related. As a result of the above school bus collision, there were multiple injuries among the occupants.
School transportation collisions are just one of many types of collisions attorneys Sutliff and Stout represent. If you need to discuss a school bus accident case with a personal injury lawyer from Sutliff & Stout, Injury & Accident Law Firm feel free to give us a call at (713) 405-1263 or contact us online.
Source: ABC 13