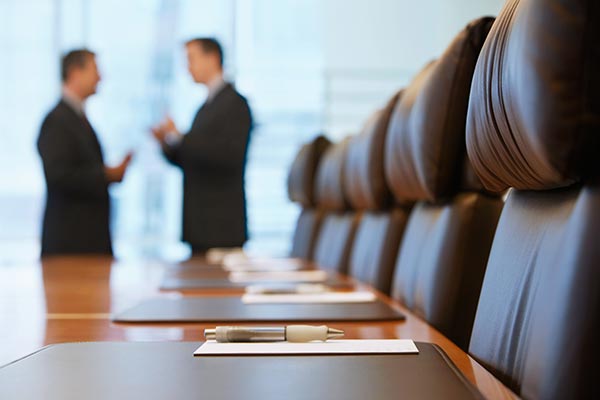 If you are considering hiring an attorney to file a personal injury lawsuit on your behalf, you may be interested in learning about one of the most critical components of a personal injury case; the deposition.
In this article we've broken down what we consider to be the most fundamental and important personal injury deposition information.
Jump to: Sample personal injury deposition questions
What is a personal injury deposition?
A deposition occurs when a person appears under oath to answer questions asked by an attorney. In civil cases such as personal injury or medical malpractice, depositions occur during the discovery phase, which is the period of time after the law suit is filed and the initial papers are exchanged between the two sides.
The testimony taken during a personal injury deposition can be used at a trial.
Who is involved in a deposition, and what do they want to accomplish?
The personal injury deposition will involve both sides of the law suit (the defendant and the plaintiff) and their attorneys.
Also involved in the deposition is the stenographer or court reporter. This person is responsible for administering the oath and recording the questions and answers so that a written account of the deposition can be produced.
As the plaintiff in a personal injury case, you will likely be deposed by the defendant's attorneys, who are interested in collecting information about your injuries and the circumstances surrounding the accident which caused them. It is common in personal injury cases that the defense will hire medical experts to examine your injuries.
One of your attorney's most critical jobs is to advocate for your interests by guiding you through the deposition process. After all, it is the goal of the defense to get you to say things that helps their case, and hurts yours.
At Sutliff & Stout, we have three primary goals for our clients during depositions:
Ensure that the client communicates a concise and believable account of the accident
Demonstrate that the client is a trustworthy and believable witness
Convey that we are highly prepared to take the case to trial if necessary
The defendant and their attorneys in a personal injury case want to get answers which help them prove that they are not liable for your injuries.
Deposing other witnesses
The primary defendant is not the only person who your attorney will depose during the deposition. They will also question the defense's witnesses. When we depose the defense's witnesses, we have the following goals:
To gain a complete understanding of the defense's version of the case
To establish the facts being used by the witness so that she is unable to change her story later
To understand some of the arguments the defense will use
To understand how the witness is likely to be perceived by the jury
Preparing for your personal injury deposition
We recommend that our clients do not actually do much "preparation" for the deposition. The goal is to simply communicate the facts of the case as clearly and concisely as possible. However, there are some simple things that you can do to ensure that you are able to speak calmly and tell your story properly at the deposition:
Get a good night's sleep.
Eat a healthy breakfast.
Make sure that you arrive on time by planning ahead and understanding when and where the deposition will be held.
Avoid speaking to strangers coming to or from the deposition. Believe it or not, the defense will often hire private investigators to observe the plaintiff, noting anything that is inconsistent with the injuries she is claiming.
Sample personal injury deposition questions designed to trip you up
1. "Can you rate your level of pain on a scale of 1 to 10?"
Don't exaggerate. An answer of a 9 or 10 (unless sufficiently substantiated by the facts of the case) can be used by a skillful attorney to make a plaintiff appear dishonest.
2. "Are you in pain all day every day?"
The answer to this question is most likely no, because while you are sleeping you are not in pain. This is why anesthesiologists exist. Otherwise some medical procedures would be impossible to perform due to pain.
3. "Are there activities you cannot do because of your injury?"
Avoid answering questions in absolute terms. Despite blanket statements probably being inaccurate, they are also easier to discredit. Additionally, there is always the chance that as a plaintiff in a personal injury suit, you will undergo surveillance by a private investigator hired by the insurance company. If, in response to this question, a plaintiff says they cannot run and the defense produces a film of the plaintiff jogging a few steps to avoid traffic crossing the street (no matter how much it hurt), a claim could be ruined.
4. Questions looking for exact measurements of time, distance, or speed.
Again, avoid absolutes. Don't guess if you aren't sure, and don't be afraid to estimate. You can say "the accident happened at about 5:30," and still retain your credibility. After all, how could someone know that the accident happened at 5:32 and 23 seconds if they weren't looking at their watch instead of the road?
5. Specific questions about the details of your accident or injury.
Most likely the deposition will happen months or more after the subject of the questioning. Memory will fade over that period, but that is ok. Rely on your attorney to go over the facts with you and refresh your memory to prepare. Your attorney will make sure that the important details of the case are established in your mind for when the time comes. So, above all else, have confidence in your counsel. If the correct answer is "I don't know," then say that. Be honest and forthright and know that your attorney has made sure the proper foundation for a winning claim exists.
Our Top-Rated Personal Injury Lawyers Are Here To Help!
If you have suffered an injury though, and you want to recover compensation, it is important you speak to an experienced personal injury lawyer. The experienced attorneys at Sutliff & Stout can examine the specifics of your situation, and help you begin preparing your case immediately. Call us today at 713-987-7111.