Seabrook, Texas (May 11, 2023) – A Clear Creek ISD School District school bus was involved in an accident near HWY 146 & Repsdorph Road/East Meyer intersection. 
According to initial reports, a 2015 Chevy pickup truck struck the bus when the truck failed to stop at a traffic signal.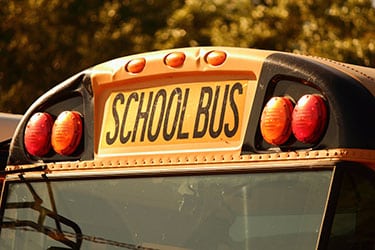 The driver of the truck and three passengers also in the vehicle were taken to the hospital for medical treatment. 
Clear Creek ISD confirmed that 56 students were on the bus at the time of the accident. Four of them were taken to a nearby hospital for treatment following the collision. 
Failure to Yield Accidents
Failure to yield is among the leading causes of roadway accidents in Texas. Some drivers simply fail to give their full attention while driving, and others consider themselves above the law. Regardless of why the failure occurred, everyone is obligated to yield the right-of-way by following official traffic signs and signals and adhering to the rules of the road.
Knowing what qualifies as negligence and how to build a strong case may be even more demanding. Fortunately, the failure to yield accident lawyers Sutliff & Stout do this every day.
At Sutliff & Stout, we put our clients' needs first. We sincerely care about listening to your story and giving you sound advice to help you make prudent decisions. We work around the clock and exhaust every opportunity to build a robust case on your behalf. We are proud to be a part of the Texas community, and that's why we're passionate about helping our neighbors who have been wronged. Call (713) 405-1263 or complete an online contact form to schedule your free, no-obligation case review today.
Source: ABC 13