Temple, Texas (Nov. 25, 2022) – Two young children, now identified as 8 and 13 years old, respectively, were killed in a multi-vehicle accident the day before Thanksgiving. 
Officials on the scene reported that a total of four vehicles were involved in the accident. The Department of Public Safety says that a 2017 Nissan pick-up truck lost control, colliding with a 2018 Mitsubishi SUV which was carrying the boys. Also in the vehicle were a male driver and a female passenger of unknown age.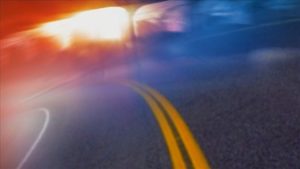 Also involved in the accident was a 2016 Ford F-150 carrying a 4-year-old and 3-year-old and a 2015 Ford Versa. All individuals involved in the accident were taken to a nearby hospital for treatment.
Wrongful Death Lawyers, Sutliff & Stout
Multi-vehicle accidents can be particularly dangerous because of a variety of compounding factors. Sadly, in this situation, children were killed as a result of the wreck, the right for the family to file a wrongful death claim is substantial. To do so, it's important to consult legal counsel while you file your claim since insurance companies may trick you into settling with little to no money.
The best way to make sure you are treated fairly after your car accident is to hire a lawyer who knows the law and who is willing to fight to make sure that you are treated fairly.  Don't settle for just any lawyer.  Hire a lawyer who has the experience and resources necessary to take on an insurance company. At Sutliff & Stout that is exactly what we do.  Our board-certified personal injury lawyers know how to hold the insurance companies accountable and get you the money you deserve. Contact us today at (713) 987-7111 or fill out the case review form.
Source: KXXV
Our deepest condolences go out to the families of the victims of this horrible incident. Please click the "Remove Post" link if you would like this post removed. REMOVE POST