Houston, TX (1/5/2021) – A driver was killed after his 18-wheeler jackknifed and then burst into flames.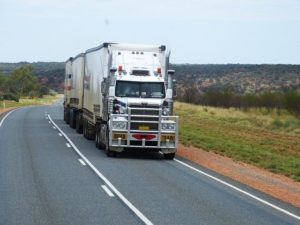 The accident happened on the North Loop East feeder road near the Hardy Toll. The driver was going at high speeds when he took the Irvington exit. That's when he jackknifed and crashed. The 18-wheeler, which was carrying ethanol, then burst into flames.
The driver was killed as a result of the crash.
The flames spread to a nearby home, but no one was hurt.
Jackknife Accidents
Jackknife accidents occur when a tractor towing a trailer folds resembling the angle of a folding knife. This happens when a truck driver is speeding and slams the brakes while going too fast. The trailer swings out to the side and causes the tractor to overturn.
Because of the nature of their size, weight, and force, getting involved in an 18-wheeler accident can result in thousands in damages. It can result in pain and suffering, medical expenses, and loss of wages due to the extensive care replacing your workload. If you or a loved one were involved in a truck accident, it is important to contact a legal expert to help you evaluate your options. Call (713) 987-7111 or send us an email to discuss your car accident injury case.
Source: KHOU
Our deepest condolences go out to the families of the victims of this horrible incident. If a family member would like the name of a person removed for any reason, please click the "Remove Post" link. REMOVE POST