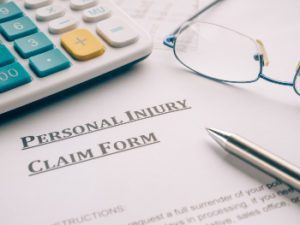 If you're injured in Texas because of another person's negligent acts, you may be entitled to compensation from the party at fault or their insurer. While a speedy settlement may be easy to attain in some personal injury cases, having an experienced lawyer advocating on your behalf can help you make the most of your injury claim. With a dedicated personal injury attorney on your side, you can be confident in securing full and fair compensation to cover both current and future losses so you can concentrate on your recovery.
To learn more about maximizing your Texas personal injury claim, contact the Houston personal injury lawyers at Sutliff & Stout. With over a decade of experience helping clients across Texas with their injury cases, you can depend on our lawyer to fight for fair compensation to obtain everything you deserve.
What Types of Compensation Can I Get in a Personal Injury Claim?
The courts allow accident victims in a personal injury case to pursue two types of damages to make up for their losses: economic and non-economic. Economic damages are associated with a specific amount paid towards medical bills and other losses caused by your injuries.
Economic damages are easily established by records and include:
Medical fees
Lost wages
Future lost wages
Property damage
Non-economic damages, in contrast, are less concrete. Although they do not have an objective sum of money that's easily defined, non-economic damages are still used to quantify your reward.
Non-economic damages may include:
Mental anguish
Disfigurement or disability
Loss of enjoyment of life
Loss of consortium
Disfigurement or disability
Depending on your case, you may be entitled to punitive damages in your injury claim. This category of damages is awarded to punish the defendant for acting with outrageous and extreme reckless behavior. For instance, a judge may award punitive damages to an accident victim injured by a drunk driver.
How Do I Maximize My Personal Injury Claim in Texas?
To maximize compensation from your personal injury claim in Texas, you should partner with a knowledgeable lawyer with experience handling your type of case. A personal injury attorney can help you determine your claim's actual value by assessing your losses and offering them to the insurance company in your case. Personal injury lawyers evaluate your past and future damages to calculate your claim's value and make a strong demand.
At Sutliff & Stout, our personal injury attorneys work closely with medical experts and other specialists to help determine how much you may need in the future. Expert witnesses can testify on behalf of our clients and help build a robust case to maximize their claims. By hiring an experienced personal injury lawyer, you can establish the value of your claim and demand that amount from the insurance company so you can maximize your injury claim.
Should I Accept the Insurance Company's Settlement Offer?
Often, insurance companies attempt to settle as soon as possible with injured victims following an accident. Their goal is to do everything possible to avoid paying fair settlements to protect the business's profit margin. In general, you should not accept an insurance company's settlement offer until you speak with a qualified legal professional.
Sutliff & Stout attorneys are committed to representing your best interests. While we always aim to settle your case whenever possible, we are not afraid to take your case to trial if that's what's necessary to obtain a full and favorable recovery. We will fight for you to ensure you receive the most advantageous amount of compensation possible to help in your recovery.
Highly Rated Personal Injury Lawyers in Houston
If you've been injured in an accident caused by another person's negligence, please do not delay contacting our injury lawyers at Sutliff & Stout. Since 2008, our Houston personal injury attorneys have secured millions of dollars for our clients by going against big insurance companies. Our case results and hundreds of positive client reviews on Lawyers.com, Avvo, and Google demonstrate our commitment to our clients' best benefit. To schedule a free consultation with a qualified personal injury lawyer at Sutliff & Stout, complete a contact form or call at (713) 987-7111.