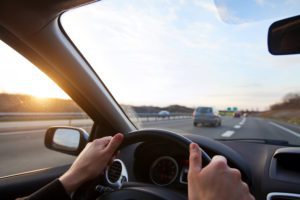 Each year, Texas roads are home to thousands of catastrophic accidents. As a Texas resident and driver, it's important to know how to stay safe on some of the state's dangerous roadways. While you can't control the actions of other drivers, you can control the way you operate your vehicle. If you have been involved in a car accident in Texas, it's important to seek legal counsel from a skilled personal injury lawyer. An experienced Houston car accident attorney can evaluate the factors surrounding your crash and determine if you are eligible for accident-related compensation. Here are some helpful tips for defensive driving on Texas roads. 
We want to help you too.
Submit the short form below to get a free case review.
Don't Engage in Distracted Driving Behaviors
As a driver, the best thing you can do is stay focused. Allowing your phone, kids, or a discussion to grab your attention puts you at risk of getting into an accident.
Expect Other Drivers to Make Mistakes on the Road
Assuming other drivers will drive perfectly at all times is a mistake. One of the best defensive driving mechanisms is to assume other drivers on the road will make mistakes. If you can, try to stay aware of the driving habits of cars around you, so you can be best prepared for errors.
Avoid Speeding
It's no surprise that speeding is one of the most common causes of catastrophic car accidents. The faster you operate your car, the less control you have in responding to unexpected events on the road. While it's important to keep up with the flow of traffic, avoiding speeding is the best way to ensure you have optimal control of your vehicle.
Wear Your Seatbelt
While it may seem obvious, wearing your seatbelt is one of the best ways to protect yourself from fatal car accidents. In fact, the National Safety Council says seat belts reduce the risk of injury in car accidents by 50%.
If Unsure, Assume You Don't Have the Right of Way
There are many roadways that pose ambiguous situations for drivers. If you are unsure if you have the right of way, the best choice is to yield. It's always better to sacrifice a couple of seconds than to get into a crash.
Don't Run Red Lights
If you are approaching an intersection at the end of a yellow light or the start of a red light, stop. Running a red light is one of the leading causes of intersection crashes. No matter how late you're running, it's never worth it to speed up through a red light. As you approach an intersection, always slow down and evaluate whether or not you should go through a yellow light.
Avoid Road Rage
Letting road rage get the best of you is a recipe for disaster. While it can be frustrating if a car cuts you off or passes you in an obnoxious way, trying to "get back" at the vehicle by driving in an aggressive, unsafe way will only put you at risk for a collision. Not only does road rage driving put you at risk, but it also threatens the lives of innocent drivers on the road.
Contact the Top-Rated Car Accident Lawyers at Sutliff & Stout
Being involved in a car accident due to another person's unsafe driving behavior can be extremely frustrating. If you have been involved in a car accident in Texas, it's essential to seek legal counsel from a Houston car accident lawyer. At Sutliff & Stout, we understand the stress accompanied by car accidents and are dedicated to taking a personalized approach to every case. Our firm has been recognized as one of the top 3 personal injury law firms in Houston, and our team has helped thousands of individuals with their car accident claims.
If you are looking to discuss your car accident case with a personal injury lawyer, the team at Sutliff & Stout is here to help. Call our Houston car accident lawyers today at (713) 405-1263 or contact us online to discuss your injury or car accident claim.