Have you been injured in an accident that wasn't your fault?
Is the insurance company giving you the run around?
Are they using pressure tactics in order to settle the claim?
Is the insurance company trying to say you are responsible when you did nothing wrong?
Why Do Insurance Companies Hate Us?
At Sutliff & Stout, we hold insurance companies accountable.  We know the law and know what folks are entitled to receive.  Our lawyers have decades of experience fighting with insurance companies and making sure that our clients are treated fairly under the law.  If you feel like you may need help, call us today to discuss your claim.
Show the insurance company that you mean business.
Get the maximum compensation you deserve. Submit the form below for a free case review.
---
Who You Hire Matters
The best way to make sure you are treated fairly is to hire a lawyer who knows the law and who is willing to fight to make sure that you are treated fairly.  Don't settle for just any lawyer.  Hire a lawyer who has the experience and resources necessary to take on insurance company.
At Sutliff & Stout that is exactly what we do.  Our board certified personal injury lawyers know how to hold the insurance companies accountable and get you the money you deserve. Contact us today (713) 987-7111 or fill out the case review form.
---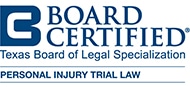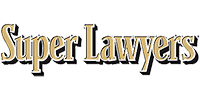 ---
What You Need to Know
Beware of the Insurance Company Tactics
The first thing to know is the insurance company is not on your side. Insurance adjusters have been trained to talk to accident victims to take advantage of the situation and reduce the value of your claim. Their primary goal is to settle your case quickly, for as little as possible. If you settle your claim early, you could be leaving money on the table or not addressing your future needs.
You Don't Have To Wait To Talk to an Attorney
You don't have to wait for the insurer's offer before talking to an attorney. Insurance companies like to handle claims without you having representation. Settlements handled without an attorney are also cheaper for insurance companies. Consult with an experienced personal injury attorney as early as possible.
It's Smart to Hire an Attorney
Hiring an attorney is in your best interest to ensure that you don't say or do anything that could compromise your claim.  An experienced attorney can properly evaluate the case and provide you with the best legal advice on how to proceed.
We've Recovered Millions From the Insurance Companies
Click here to see some of our recent results.  We handle a wide range of insurance claims, including: