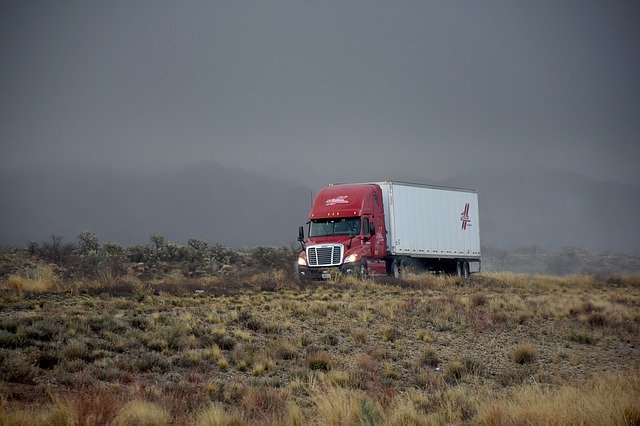 Effingham, IL (6/1/2020) – A driver was airlifted to a nearby hospital after a semi-truck lost control and caused a collision on Interstate 70 in Illinois.
The accident happened in Cumberland County Sunday around 4:30 a.m. Osvaldo Cedre, 27, of Texas, was driving a 2009 Freightliner in the right lane when he lost control and overturned in the center of both lanes. A Ford F-350 Budget rental truck with a trailer driven by Janeria Scott, 52, of Michigan, struck the underside of the semi-trailer after it overturned.
Scott was airlifted to a nearby hospital with non-life-threatening injuries.
A passenger in Scott's vehicle, Gilbert Clark, 29, of Waco, Texas, was transported by ambulance to a hospital with non-life-threatening injuries.
Crash investigators will review all factors that may have led up to the accident and police reports will be made available in fourteen days.
Insurance Companies
After being injured in an accident caused by a semi-truck, it's important to file a personal injury claim with their insurance company. However, insurance companies are only looking out for their best interests. For instance, State Farm claims and USAA claims are only working towards what will be in favor of State Farm and USAA. Anything you tell an insurance company claims adjuster can be used against you.
The best way to make sure you are treated fairly after your car accident is to hire a lawyer who knows the law and who is willing to fight to make sure that you are treated fairly.
At Sutliff & Stout that is exactly what we do.  Our board-certified personal injury lawyers know how to hold the insurance companies accountable and get you the money you deserve. Contact us today (713) 405-1263 or fill out the case review form.
Source: Effingham Daily News
Our deepest condolences go out to the families of the victims of this horrible incident. If a family member would like the name of a person removed for any reason, please click the "Remove Post" link. REMOVE POST