Lubbock, Texas (Oct. 9, 2022) – 18-year-old Kaila Riojas, a student at Texas Tech, was struck by a pickup truck while crossing the street on her moped. The crash occurred at roughly 6:00 p.m..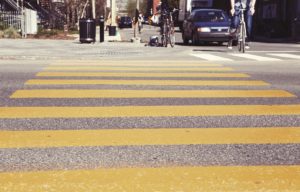 Riojas was hit while in an intersection. The collision caused "serious injuries" according to the Lubbock Police Department. She was taken to the University Medical Center, where she later died as a result of her injuries.
Police are investigating the incident further and have not brought charges against the driver of the truck at this time.
Wrongful Death Lawyers – Sutliff & Stout
When facing a terrible situation such as this, rely on experienced lawyers that can deal with insurance adjusters for you, negotiate settlements, and represent your best interests if a lawsuit is needed. If you or a loved one were involved in an accident, immediately contact a legal expert to help you evaluate your options. Call car accident attorneys Sutliff & Stout at (713) 987-7111 or send us an email to discuss your car accident injury case.
Our deepest condolences go out to the families of the victim of this horrible incident. If a family member would like the name of a person removed for any reason, please click the "Remove Post" link. REMOVE POST
Source: The Fort Worth Star-Telegram