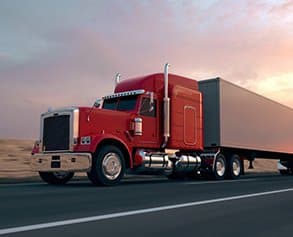 Midlothian, TX (2/21/2020) – Art Pierard, a Midlothian City Council Member, is now dead after a fatal crash on I-35 Wednesday night.
The accident happened on North Interstate 35E near South US Highway 77 in Waxahachie. Pierard was in his Mustang when it got stuck in a median. When he got out to inspect, an 18-wheeler left the roadway and struck Pierard.
Pierard died at the scene.
Crash investigators will review all factors that may have led up to the accident and police reports will be made available in fourteen days.
Texas Truck Accident Lawyers
With any Texas area, there are various commercial trucks on the road. While sometimes careful, they sometimes result in fatal crashes. A standard semi-truck weighs an average of 4,000 pounds while a large vehicle can weigh up to 80,000 pounds.
Because of the nature of their size, weight, and force, getting involved in an 18-wheeler accident can result in thousands in damages. Pending the result of the investigation and why the driver fell asleep at the wheel, the damages may result in thousands in medical expenses and company vehicle damages.
If you live in Houston or the surrounding areas and were injured in an accident with a commercial truck or bus, call the truck accident lawyers at Sutliff & Stout today. Our experienced truck accident lawyers work tirelessly to get you the compensation you deserve. Text or call (281) 853-8446 and someone from our firm will be in touch.
Source: Channel 11
Our deepest condolences go out to the families of the victims of this horrible incident. If a family member would like the name of a person removed for any reason, please click the "Remove Post" link. REMOVE POST