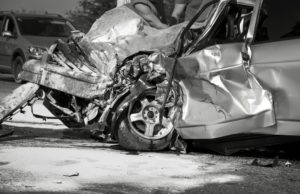 Accidents can occur at any time on the road. In Houston, however, fatalities are staggeringly high despite city-wide efforts to lessen fatalities. The Texas Department of Transportation's most recent crash facts for 2018 show that 3,639 crash fatalities occurred on state highways – that's one life lost every two-and-half hours. Law enforcement and state officials boosted city-wide efforts in 2019 to make the roads safer for drivers, passengers, and pedestrians by increasing police presence and cracking down on alcohol-serving establishments known for providing drinks to minors. Notwithstanding these efforts, by Dec. 20, 2019, Houston police responded to 602 roadside fatalities, equal to the same number of road deaths in 2018.
Sutliff & Stout serves as Houston's trusted car accident lawyers, and we understand the devastating impacts that accidents on the road can have.Our founders are board-certified in personal injury law and are passionate about getting justice for accident victims and their families. If you or someone you know was hurt in the Houston area, contact Sutliff & Stout for help restoring your financial health.
We want to help you too.
Submit the short form below to get a free case review.
What are the Causes of Traffic Fatalities in Houston?
The causes for the rising death toll in Houston highways are attributed to a variety of factors – many of which are preventable and involve drivers acting negligently. Some of the most common causes for roadside fatalities in Houston include:
Impaired or Drunk Driving
Impaired driving continues to be a top cause of fatal vehicular accidents in Houston. Crash fatalities hit a peak in 2016, with 367 lives lost from drunk or drugged drivers. Since then, deadly drunk driving accidents have steadily decreased, but remain higher than average. The Texas DOT crash statistics attributed a quarter of all people killed in motor vehicle crashes to a driver under the influence of alcohol. That continues to be a primary cause of Houston road deaths.
Lack of Seatbelt Use
Wearing a seatbelt properly can mean the difference between a damaging accident and a fatal one. The National Highway Traffic Safety Administration's most recent Fatal Motor Vehicle Crash overview shows that, at 47%, almost half of all passenger vehicle occupants killed were not wearing a seatbelt. Unlike the decrease of drunk driving accidents, the percentage of seatbelt use has remained unchanged over the past couple of years.
Excessive Speeding
Houston's population has boomed over the past few years, and law enforcement has had trouble keeping up with the growth. As a result, more drivers are getting away with speeding. The faster you drive, the less time you have to react to conditions on the road that can change in an instant.
Distracted Driving
It only takes a second for a pedestrian to cross the path of a moving vehicle or for a fast-moving car to slam on the brakes and cause an accident. Drivers who are distracted don't have the time to react to roadside conditions that change in a flash when they're absorbed with texting, changing settings, or eating behind the wheel.
What Efforts have been Made to Reduce Fatalities on Houston Roads?
Houston Mayor Sylvester Turner issued an executive order last August aimed at bringing the number of fatalities on Houston's roads to zero within the next ten years. Part of the plan involved a pledge to improve the current designs of roadways so they will be safer for bicyclists and pedestrians in the future. With this executive order, the Texas Department of Transportation dedicated more than $600 million in funds toward safety efforts throughout the state during the next two years.
With this city-wide effort, Houston law enforcement increased its presence in areas with a high number of reported crashes. The goal of this increased presence is to raise awareness of the consequences and to deter drunk driving. With the increased presence of Houston police in targeted areas, state prosecutors have stepped up their scrutiny of alcohol-serving establishments suspected of serving underage customers.
How Can I Protect Myself from Being in a Fatal Car Accident?
Many times, deadly accidents on the road occur for reasons that are preventable – such as drunk driving or a motorist declining to wear safety gear, such as a seatbelt. When driving on Houston roads, have these tips in mind to keep you and any loved ones with you safe:
Never get behind the wheel when impaired – Driving while impaired is an offense, and a BAC of 0.08 or higher can lead to an arrest — that is, if you don't cause an accident first. The best rule of thumb is to never get behind the wheel after drinking or using drugs.
Fasten seatbelts at all times – Ensure everyone in the vehicle fastens their seat belt before driving. This small act can truly save lives in the event of a car accident.
Follow all speed limits and traffic signals – The most devastating accidents often involve those involving vehicles moving at high speeds. Obeying speed limits makes a crucial difference in your safety on the road.
Never drive distracted – As tempting as it might be to respond to a text message or change the song on your CD player, this is the cause for many fatal car accidents in Houston. Avoid the temptation and keep your phone out of sight when behind the wheel.
By taking your time when operating a vehicle and following these simple steps, your chances of an accident decrease dramatically. Hopefully, with the combined efforts of law enforcement and the city government's push for enhanced road safety, fatalities on Houston roads will reduce over time.
Contact Houston's Top-Rated Personal Injury Attorneys After an Accident
Even with every precaution, not all accidents can be prevented. If you or a loved one have suffered because of a negligent driver's actions, call the car accident attorneys at Sutliff & Stout. Their experienced attorneys will fight to get you the compensation you deserve. We're here to help the Houston community navigate the entire legal process to right the wrong that was done to you.
Speak with a personal injury attorney at Sutliff & Stout today and get the personal attention that you need. To schedule your free case review, complete an online contact form, or call us anytime at (281) 942-8694.