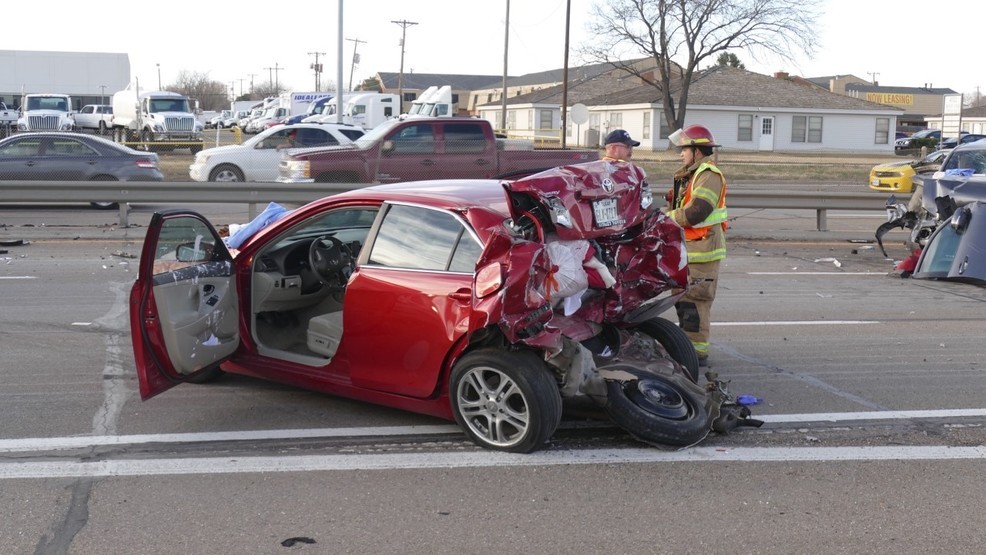 Amarillo, TX (2/4/2020) – An Amarillo man is now dead after a fatal crash occurred on Interstate 27 Monday afternoon.
The accident occurred around 4:10 p.m. when a Toyota Tacoma rear-ended a Toyota Camry. Both vehicles came to a rest on the inside lane of the highway. That's when a Freightliner tractor pulling an empty Timpte Grain hauler trailer collided into both vehicles, first the Tacoma then the Camry.
Both drivers of the vehicles were taken to a nearby hospital. The driver of the Tacoma, 24-year-old Rolando Martinez, suffered life-threatening injuries. He later died.
The driver of the Camry suffered non-life-threatening injuries.
Crash investigators will review all factors that may have led up to the accident and police reports will be made available in fourteen days.
Sutliff & Stout, Wrongful Death Attorneys
Filing a wrongful death claim after an accident that causes a death is one of the first things done after an accident. However, if an insurance company is making it difficult to receive payment of your claim, or a person's insurance is substantial, hiring a lawyer is in your best interest. In most of our large wrongful death cases the company and its insurance company will have people on site the day of the incident gathering evidence. If you hire a lawyer immediately, the lawyer can take steps to make sure that you and your family's interests are protected.
If you need to discuss a fatal accident case with a personal injury lawyer from Sutliff & Stout, Injury & Accident Law Firm feel free to give us a call at (713) 987-7111 or contact us online to discuss your personal injury or wrongful death claim.
Source: ABC 7 News
Our deepest condolences go out to the families of the victims of this horrible incident. If a family member would like the name of a person removed for any reason, please click the "Remove Post" link. REMOVE POST