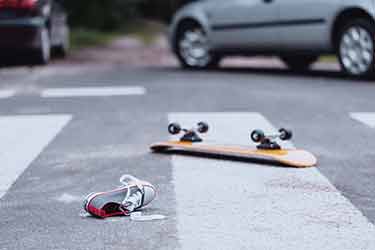 A 28-year-old male skateboarder died in a hit-and-run accident on I-45
The fatal crash happened Friday at 1:30 a.m. at 5600 North Freeway. The male victim was skateboarding on the sidewalk of the North Freeway service road near Werner. The driver of a dark-colored vehicle failed to stay in a single lane, jumped over the sidewalk, and struck the skateboarder. He died at the scene. The driver failed to stop and render aid as he continued northbound on the North Freeway service road.
Officers believed the victim worked at Wal-Mart and his identity is pending verification. The hit-and-run accident remains under investigation and officers are asking anyone with information to come forward.
If you or a loved one have been victims of a hit-and-run accident, it is important to contact a legal expert to help you evaluate your options. Call (713) 987-7111 or send us an email to discuss your car accident injury case.
If a family member would like the name of a person removed for any reason, please click the "Remove Post" link. REMOVE POST
Source: KHOU 11