Victoria, Texas (June 26, 2023) – A crash in Victoria on Houston Highway and N Ben Wilson St injured multiple people.
Local officials responded to reports of a white vehicle and a black SUV colliding. According to reports, the SUV failed to yield at a flashing yellow turn, causing the accident.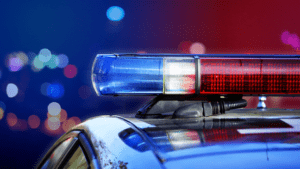 First responders checked on three people for injuries following the crash, including two individuals in the SUV.
Failure to Yield Accidents
Failure to yield is among the leading causes of roadway accidents in Texas. Some drivers fail to give their full attention while driving, and others consider themselves above the law. Regardless of why the failure occurred, everyone is obligated to yield the right-of-way by following official traffic signs and signals and adhering to the rules of the road.
A failure to yield accident can be overwhelming due to the mental anguish and financial burden that follows. Knowing what qualifies as negligence and how to build a strong case may be even more demanding. Fortunately, the failure to yield accident lawyers Sutliff & Stout do this daily.
If you were seriously injured in a car accident and live in Houston or the surrounding areas, call Sutliff & Stout, Injury & Accident Law Firm today for a free and confidential case review. Call (713) 987-7111 or complete an online contact form to schedule your free, no-obligation case review today.
Source: Crossroads Today