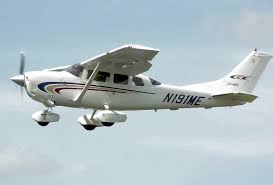 Shelby County, TX (5/21/2020) – Two people are now dead after a plane crash in East Texas on Wednesday.
The crash occurred around 4:40 p.m. in a field near Center. The plane was a single-engine Cessna T206.
The FAA is investigating this wreck.
If the investigation reveals that something faulty from the plane was occurring at the time of the crash, the manufacturer of the aircraft can be held responsible if you can demonstrate the product was defective. This is known as strict liability and will require a detailed legal analysis to ensure all claims are accounted for appropriately.
At Sutliff & Stout, our experienced and aggressive aviation lawyers in Houston have the knowledge and resources necessary to determine what occurred and hold those responsible for the accident accountable for their actions. In an effort to help you or your loved one in an aviation accident, the personal injury lawyers of Sutliff & Stout are happy to speak with you free of charge to discuss your concerns and situation.
Source: East Texas Matters