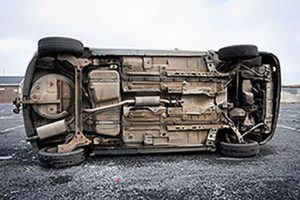 San Antonio, TX (June 17, 2022) – Two individuals are in a local hospital following a crash on I-35 in San Antonio. Police say that a male in his 20s and a woman in her teens were involved in a rollover crash after striking an 18-wheeler.
Local officials are still investigating what caused the crash.
Rollover Accident Lawyers
Car accidents are unexpected life events that can significantly disrupt a person's life. After a car accident, it's not uncommon for a person to experience severe injuries that cause them to miss work or acquire an abundance of medical bills. Rollovers are among the most threatening car accidents that occur in Houston.
If you're the victim of a rollover accident, you're likely facing a new reality that includes recovery – but don't worry, there's still hope. At Sutliff & Stout, our lawyers are a trusted source of legal representation for car accident cases. We are board-certified car accident attorneys guided by a passion for serving others and the belief that everyone deserves competent legal representation. Our firm is recognized by Texas Super Lawyers and has been named one of the National Trial Lawyers 40 under 40. Over the years, we have won our clients hundreds of millions of dollars in settlements and will work tirelessly to do the same for you.
Source: KSAT