Spring, Texas (Nov. 5, 2022) – A Union Pacific worker was killed while working on a railroad line when a gas explosion occurred. Another worker was on-site at the time of the accident but was not injured in the blast.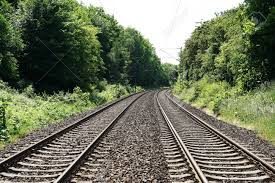 Local authorities say the two workers were operating on the tracks at approximately 9 a.m. near the 26000 block of East Hardy Road. The explosion occurred as a result of nearby fuel igniting, causing the explosion. 
Union Pacific issued a statement of condolence to the victim's family following the accident.
An investigation into the accident is underway at this time. 
Industrial Accident Lawyers 
Investigators will review all factors that may have led up to the accident.
While what caused the fuel to spark is unknown, a full investigation will uncover any contributing factors that may have led to these tragic circumstances. These types of accidents usually occur while workers are on duty. According to the Bureau of Labor Statistics, in 2004 there were over 4.2 million job-related injuries and illnesses and over 5,700 on-the-job fatalities. The most common causes of work-related fatalities include highway incidents, falls, falling or moving objects. When this happens, employees that are fatally wounded are entitled to worker's compensation.
If you or a loved one has been injured in a workplace accident, you should consult one of our experienced and aggressive workplace accident attorneys. The legal team at Sutliff & Stout will be your biggest advocate to ensure you're fairly compensated for your damages. We possess the collective experience, knowledge, and resources necessary to obtain positive results for your accident case.
Our deepest condolences go out to the families of the victims of this horrible incident. Please click the "Remove Post" link if you would like this post removed. REMOVE POST
Source: The Houston Chronicle