Donley County, TX (5/21/2021) – A woman is dead and a man is in critical condition following a collision with a train on Friday.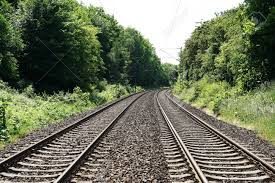 Around 11 p.m., a Chevrolet Impala was headed southbound on CR 8 when it traveled onto the railroad tracks and into the path of an oncoming freight train. The train struck the side of the Impala and the car was then tossed to the northeast end of the track.
The driver of the Chevrolet, 35-year-old Jennifer Bentley, was killed at the scene.
Bentley's passenger, a 41-year-old man, suffered critical injuries. He was transported to Northwest Texas Hospital in Amarillo and is in critical condition.
Crash investigators will review all factors that may have led up to the accident and police reports will be made available in fourteen days.
Train Accident Attorneys, Sutliff & Stout
Train and vehicle collisions are far and few in between, but they can result in fatalities just like any other car accident. Accidents like the one above are just one out of thousands of reported train–vehicle collisions that occur yearly. According to the Federal Railroad Administration, there were over 2,000 railroad collisions in 2018.
If you or a loved one has been injured or killed while on or near a railroad, you should consult an experienced railroad accident attorney. In an effort to help you or your loved ones, the attorneys of Sutliff & Stout, PLLC are happy to speak with you free of charge to discuss your concerns and situation. Our railroad accident lawyers understand that each person's situation and needs are unique. Regardless of your situation or location, our lawyers are ready to help you and your family get back on track.
Source: My High Plains
Our deepest condolences go out to the families of the victims of this horrible incident. Please click the "Remove Post" link if you would like this post removed. REMOVE POST