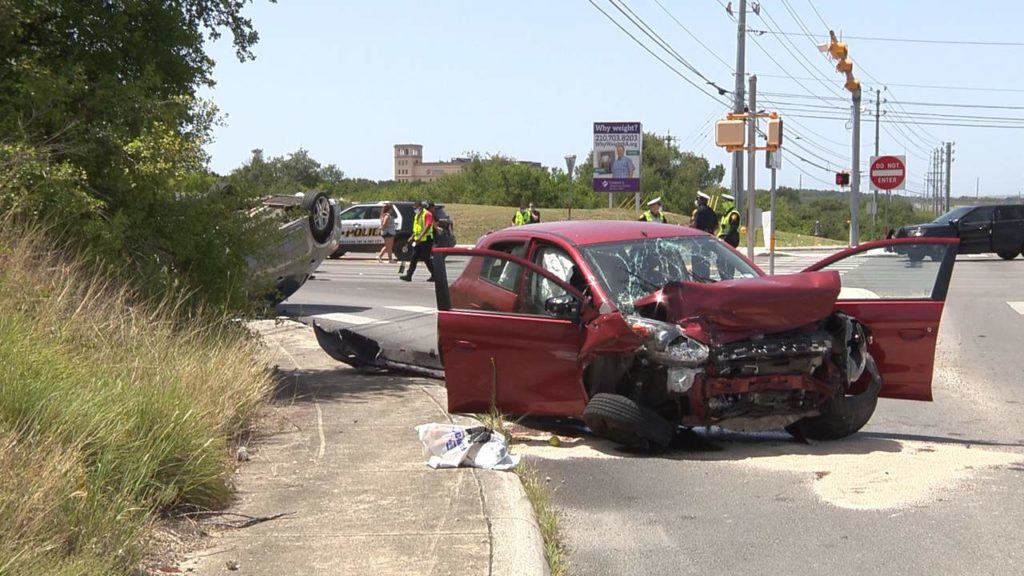 San Antonio, TX (7/6/2020) – A woman now remains in critical condition after being involved in a wreck on the far West Side of San Antonio.
The crash happened on Westover Hills Boulevard and Wiseman Boulevard near Highway 151 around 3 p.m. Friday. According to authorities, a vehicle holding two people was traveling on Highway 151 when the driver couldn't brake as she approached a red light at Westover Hills. She swerved right, jumped a small island, and then struck a silver car. The silver car rolled and a female driver was ejected. The vehicle then landed on the ejected driver.
The female driver remains in critical condition with life-threatening injuries at University Hospital.
The passenger did not suffer any major injuries and both people in the first vehicle had minor injuries.
Crash investigators will review all factors that may have led up to the accident and police reports will be made available in fourteen days.
According to the NHTSA, rollover crashes are more likely to result in fatalities than any other types of crashes, and that most fatal rollover crashes are single-vehicle crashes. This type of crash is ultimately due to excessive speeding, alcohol, and other negligent acts the driver may be at-fault for. For the case above, the investigation will reveal why the brakes may have failed and caused the fatal rollover wreck.
If you or a loved one were involved in a rollover car accident, it is important to contact a legal expert to help you evaluate your options. Call Houston auto accident attorneys Sutliff & Stout at (713) 987-7111 or send us an email to discuss your car accident injury case.
Source: KSAT