Milam County, TX (7/6/2021) – A woman is dead after an 18-wheeler struck her on U.S. Highway 79 near Gause.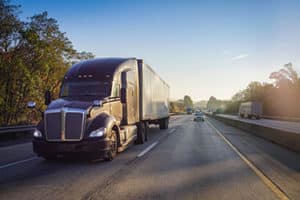 The accident happened just west of Hearne Tuesday morning around 5:30 a.m. A Ford pickup and a stalled Honda were on the side of the road. The driver of the Ford was attempting to jump-start the Honda.
The drivers were standing near the front of the Honda and a passenger from the Ford, 29-year-old Stephanie Louisa Torres-Herrera, was behind the Honda. That's when an 18-wheeler drifted onto the shoulder and struck her.
Torres-Herrera was killed at the scene.
According to the report, there was heavy fog in the area.
Crash investigators will review all factors that may have led up to the accident and police reports will be made available in fourteen days.
Roadside Accident Lawyers
At Sutliff & Stout, we receive many cases of pedestrian accidents occurring on suburban roads, county roads, and major highways. Too often do we hear of incidents that occur of pedestrians being Good Samaritans to other drivers and it results in their unlikely injuries or demise. Whether it be from the weather, dark roads, or distracted driving, pedestrian accidents are all too common and could be reduced if drivers stayed alert on the road.
Any type of motor vehicle accident has the potential to cause serious and life-changing injuries. However, accidents involving large commercial trucks or 18-wheelers have an especially high risk of resulting in catastrophic or even fatal injuries for many reasons. While it remains to be seen what exactly caused the accident, we do know a woman is now dead because of it.
It's important to contact a wrongful death attorney during a heartbreaking loss since they have the resources to help you. If you live in Houston or the surrounding areas and were involved in an accident, the experienced personal injury lawyers at Sutliff & Stout can help you understand how much your wrongful death lawsuit is worth.
To schedule a free and confidential consultation about how much your personal injury claim or wrongful death claim is worth, please call or text our office anytime at 281-942-8694.
Source: KWTX
Our deepest condolences go out to the families of the victims of this horrible incident. Please click the "Remove Post" link if you would like this post removed. REMOVE POST