Tyler, TX (4/28/2021) – A two-vehicle wreck left one woman dead Wednesday afternoon.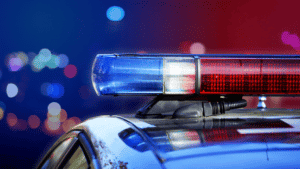 The accident happened around 5:32 p.m. on Highway 110 South at Meador Cemetery Road. A Honda Accord was stopped on Meador Cemetery Road attempting to enter Highway 110 while a Volkswagen Jetta was headed northbound. The Honda failed to yield and was struck by the Volkswagen.
The driver of the Honda, 59-year-old Violet Louise Wright, was taken to UT Health in Tyler where she was later pronounced deceased.
The driver of the Volkwagen, 20-year-old Jessica Karen King, was taken to the same hospital, where she remains in stable condition.
Crash investigators will review all factors that may have led up to the accident and police reports will be made available in fourteen days.
Failure to Yield Accidents
Failure to yield is among the leading cause of roadway accidents in Houston. Some drivers simply fail to give their full attention while driving, and others consider themselves above the law. Regardless of why the failure occurred, everyone is obligated to yield the right-of-way by following official traffic signs and signals and adhering to the rules of the road.
Sustaining an injury after a failure to yield accident is overwhelming due to the mental anguish and financial burden that follow. Knowing what qualifies as negligence and how to build a strong case may be even more demanding. Fortunately, the failure to yield accident lawyers Sutliff & Stout do this every day.
At Sutliff & Stout, we put our clients' needs first. We sincerely care about listening to your story and giving you sound advice to help you make prudent decisions. We work around the clock and exhaust every opportunity to build a robust case on your behalf. We are proud to be a part of the Texas community, and that's why we're passionate about helping our neighbors who have been wronged. Call (713) 405-1263 or complete an online contact form to schedule your free, no-obligation case review today.
Source: KLTV
Our deepest condolences go out to the families of the victims of this horrible incident. Please click the "Remove Post" link if you would like this post removed. REMOVE POST