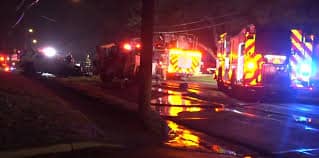 Dallas, TX (3/18/2020) – A young man is now dead after being hit early Sunday in east Dallas.
The accident happened around 6:20 a.m. on Peavy Road. Justin Williams, 38, drifted his utility truck into an oncoming lane while looking at his phone. He then struck 20-year-old Alexis Ortiz, who was headed south in her SUV on Peavy Road.
Ortiz was taken to a nearby hospital, where he later died.
Williams was treated at the scene. He faces a manslaughter charge.
Car Accident Lawyers, Sutliff & Stout
The dangers of distracted driving are unfortunately well-known. Minor distractions from even looking so much as your phone can lead to devastating vehicle collisions which often result in incapacitating injuries and even deaths. The best way to make sure you are treated fairly after a distracted driving car accident is to hire a lawyer who knows the law and who is willing to fight to make sure that you are treated fairly. It's important to hire a lawyer who has the experience and resources necessary to take on an insurance company. At Sutliff & Stout that is exactly what we do.  Our board certified personal injury lawyers know how to hold the insurance companies accountable and get you the money you deserve. Contact us today (713) 987-7111 or fill out the case review form.
Source: Dallas Morning News
Our deepest condolences go out to the families of the victims of this horrible incident. If a family member would like the name of a person removed for any reason, please click the "Remove Post" link. REMOVE POST