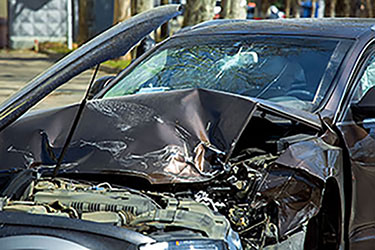 Houston, TX (March 11, 2019) – There is at least one person dead in a single-vehicle accident in northeast Harris County.
The accident happened Sunday around 4:00 p.m. in the 14700 block of Woodforest Boulevard. According to authorities, the SUV strayed off the road and slammed into Carpenter's Bayou Bridge.
The driver, identified as Carmen Lopez, died on the scene. There were five children as passengers including a 7-month-old baby that was airlifted to the hospital in stable condition.
There was another adult passenger in the vehicle. The four other children ranging from one year old to 11 years old in the vehicle suffered minor injuries.
Deputies say no one in the vehicle was wearing a seat belt. Wearing a seatbelt is one of the most effective things you can do to protect yourself in a crash. In Texas, all children younger than 8 years old are required by law to be in an appropriate child safety seat system when riding in a passenger vehicle.
Crash investigators will review all factors that may have led up to the accident and police reports will be made available in ten days.
If you or a loved one were involved in a car accident, it is important to contact a legal expert to help you evaluate your options. Call (713) 987-7111 or send us an email to discuss your car accident injury case.
Source: KHOU 11
If a family member would like the name of a person removed for any reason, please click the "Remove Post" link. REMOVE POST