Part of our law firm's mission is to create safer, happier, and more productive communities. We take this mission seriously. Below is a list of ways that we give back to the communities that have given us so much.
Programs and Initiatives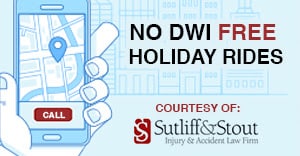 No DWI Free Holiday Rides Program. After every holiday we are contacted by people who've been injured as the result of a drunk driver. A car accident is no longer an accident when alcohol is involved. It's a fact that the rate of drunk driving increases dramatically on holidays, so we've decided to do our part in preventing drivers getting behind the wheel. Read more…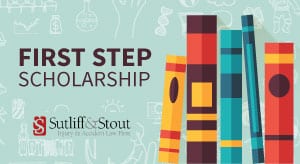 "First Step" Scholarship Contest. We believe that everyone who has the desire to better themselves, their family, and their community through higher education deserves that opportunity. Since 2014 we've offered a $1,500 scholarship contest for students in Texas. Read more…
Law School Scholarship Contest. In an effort to enable more students who have a passion for law to be able to pursue that passion, we are offering an annual scholarship contest which will award a law student with a $1,500 award to be put toward his or her law school costs. Read more…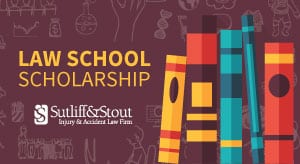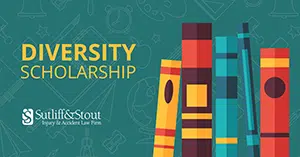 Diversity in Law Scholarship Contest. Sutliff & Stout, Injury & Accident Law Firm is proud to sponsor a nationwide scholarship contest for minorities pursuing a legal career. According to ABA's National Lawyer Population Survey, only 12 percent of active attorneys identify as Hispanic or Latino, African American, or Asian. Read more…
Organizations We Support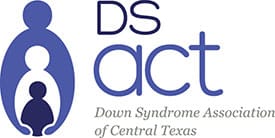 The Down Syndrome Association of Central Texas' mission is to provide education, support, and resources to individuals with Down syndrome, their families, professionals, and the community, while building public awareness and acceptance of individuals with Down syndrome.
Meals on Wheels Montgomery County provides home delivered meals, safety checks, and transportation services to homebound seniors living in Montgomery County. With these services, Meals on Wheels Montgomery County's 500 clients are able to remain safe and happy in their homes, avoid the high costs of nursing home care, and alleviate the stress of caregiving often felt by their family, friends, and neighbors.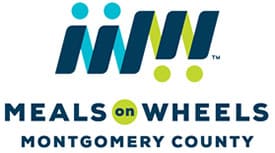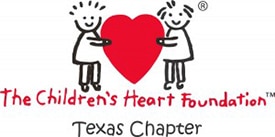 The Children's Heart Foundation Texas Chapter is a group of volunteers who are dedicated to raising awareness of Congenital Heart Defects (CHD) and raising critical funds for the most promising research to help improve the lives of children with CHD's and their families. The mission of The Children's Heart Foundation is to fund the most promising research to advance the diagnosis, treatment and prevention of congenital heart defects.
Women's Storybook Project (WSP) of Texas is a special program that helps incarcerated mothers do what moms have always done to comfort and nurture their children—read them bedtime stories, using their own voices to love, reassure, and encourage them from miles away.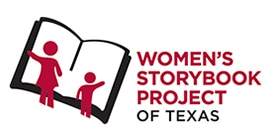 Texas Brain Injury Alliance (TexasBIA) provides help, hope and a voice for Texans who have sustained a brain injury. It is one of 24 state Brain Injury Alliances chartered by the United States Brain Injury Alliance and dedicated to improving lives for individuals who live with brain injury, their families, and the professionals who serve them through awareness, prevention, advocacy, support, research, education and community engagement.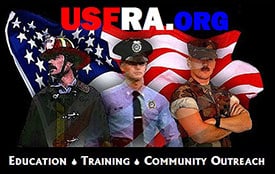 U.S. First Responders Association is a professional and social network of firefighters, EMS, rescue, police officers, military and civilian support teams. The group's purpose is to advance the profession of fire, emergency, police and military services through proactive community leadership, education, advocacy, policy, procedure, and guidelines that would best help our emergency services provide aid to the citizens of the United States and worldwide.
Racing4Vets helps service disabled U.S. military veterans get directly involved in motorsports by leveraging the power of the motorsports community. Its mission is to give back to the men and women who have sacrificed and protected us as members of the U.S. Armed Forces, National Guard, Reserves, and Coast Guard.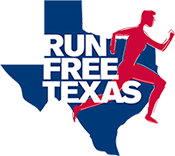 Run Free Texas is a 501(c) 3 nonprofit organization that offers a 12 week running/walking program to at-risk youth who are faced with deteriorating family structure, gang activity, criminal activity, violence in schools, peer pressure, bullying, substance abuse issues and other social challenges. Its mission is to utilize physical activity as a catalyst to encourage, restore, and unify the participating youth in a supportive yet challenging environment. Our running program was developed to provide at-risk youth with the second chance that we all deserve.
The Brain Power 5K seeks to provide funding to the Dr. Marnie Rose Foundation for brain cancer research at the University of Texas MD Anderson Cancer Center as well as support brain tumor patients, families, awareness and programs in Central Texas. We wish to create an opportunity for Central Texas to celebrate the brain tumor survivors in our community and to remember loved ones lost to this devastating disease.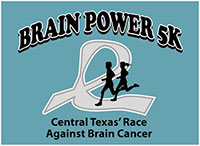 Creative Commons helps you legally share your knowledge and creativity to build a more equitable, accessible, and innovative world — unlocking the full potential of the internet to drive a new era of development, growth and productivity.
America Walks, a 501(c)(3) nonprofit national organization is leading the way in making America a great place to walk. We provide a voice for walking and walkable communities with federal agencies, provide strategy support, training and technical assistance to statewide, regional, and local organizations, and serve as the convener of the national Every Body Walk! Collaborative.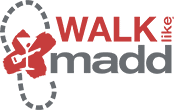 Walk Like MADD is our signature fundraising event to help us raise both awareness and funds to eliminate drunk driving. Last year, tens of thousands of people in over 80 cities across the nation participated, and together, we raised almost 3 million dollars to provide our programs and services at no cost.
The Autism Society of Texas changes lives by connecting families and individuals to community resources and support throughout Texas. Offerings include support meetings; on-line networking opportunities; Sensory Friendly films; and fun family activities.

The Downtown Austin Neighborhood Association's (DANA) mission is to improve the quality of life for those who live in downtown. DANA influences decisions that affect downtown, educates and listens to residents and stakeholders about downtown and issues that affect them, and fosters a downtown community through social events.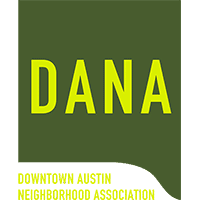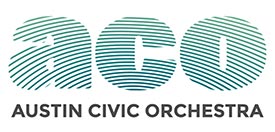 The Austin Civic Orchestra (ACO) is a non-profit civic organization that has been around since 1977. The ACO is devoted to bringing high quality music to the community and providing a musical outlet for professional and non-professional musicians alike. The ACO performs six to eight concerts each season, all of which offer programming to suit a wide variety of musical tastes, from traditional classics to pops and most everything in between.
Bike Austin improves quality of life for all of Austin and Central Texas by growing bicycling as a form of transportation, exercise, and recreation. We believe that bicycling should be safe and accessible. That it should positively transform our community. That it should benefit all people, whether they bicycle or not. And that bicycling is an integral part of a multi-modal transportation system.