Lubbock, TX (2/10/2021) – Multiple crashes occurred Wednesday morning in Lubbock.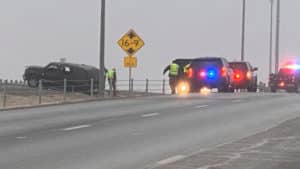 The accidents happened before 10 a.m. when police responded to 10 different car accidents.
Crash investigators will review all factors that may have led up to the accident and police reports will be made available in fourteen days.
Car Accident Lawyers, Sutliff & Stout
Deadly crashes involving a large number of passengers like the one above are tricky to sort out. Each person affected in the crash has a different background, a different situation, a different type of injury, etc. There is no cookie-cutter approach to dealing with these accidents. Each individual and/or their families have to file a claim with the commercial insurance policies involved in the crash, as well as their own personal insurance (if applicable).
The legal team at Sutliff & Stout gives our deepest condolences to the victims of this horrific accident and all people who were affected.
If you or a loved one was personally affected by this crash or another like it, we are here to answer any of your questions. This can be a very emotional and hectic time, and you may need guidance on how to handle the overwhelming process of dealing with a multi-passenger accident. Even if you just have a small question about steps you need to do in order to handle this situation, please give us a call at 713-987-7111.
Source: Everything Lubbock
Our deepest condolences go out to the families of the victims of this horrible incident. Please click the "Remove Post" link if you would like this post removed. REMOVE POST