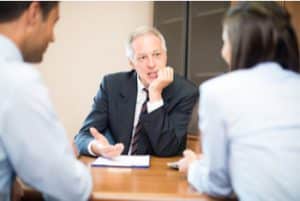 Generally, when a victim suffers in a car accident or survives a personal injury accident caused by another's negligence, they have a right to pursue compensation from those individuals or companies who caused the person harm. But just because you have a claim, it doesn't mean that you will be able to find a lawyer to help you with that claim.
There are a multitude of reasons why a personal injury lawyer might reject your case. But with a little planning and proper research, you can avoid many of these situations and find a lawyer with the experience necessary to help with your injury claim. Below are some of the most common reasons why a personal injury lawyer might reject your case.
1. You went to the wrong type of lawyer
Every lawyer specializes in different fields of law. When you're searching for the right lawyer to help with your injury case, be sure you select one who specializes in the correct area of law relative to your situation. Even within personal injury law, there are many sub-categories that attorneys specialize in, such as car accidents, product liability, and medical malpractice. Find out this information before scheduling a consultation.
2. No one is liable for your accident
If you can't clearly assign blame to a liable party for causing the accident that resulted in injuries, a personal injury lawyer will not take your case. If no one breached their duty of care, and no party was responsible for causing the accident, there is no one to sue. If a lawyer can't prove fault, they won't take your case.
3. Little or no medical records exist
No matter how minor you may assume your injuries are, you must see a doctor as soon as possible after an accident. Medical records provide hard evidence as proof that you were injured and they're necessary for a winning claim. Always bring those records with you when visiting your lawyer. If you lost or never received your medical records, your attorney can help you find them.
4. No Negligence Occurred
Under the American court system, you (the Plaintiff) will need to prove that the other party was negligent before the case moves forward. To prove negligence, you must demonstrate four elements:
That the Defendant (the other party) owed a legal duty of care to protect you;
That the Defendant broke their legal duty of care;
That the Defendant's breach caused an injury; and
That your injuries were a direct result of this breach.
5. Too much time has passed to file a lawsuit
Each state has a statute of limitations on how much time victims have after an accident to file an injury claim. The statute of limitations that apply to Texas personal injury lawsuits is two years from the date your accident occurred. That's why it's essential to consult with an attorney as soon as possible after an accident.
6. You unwittingly hurt your case
In personal injury law, there are many things you can say or do that will ruin your case, which will stop a lawyer from picking it up.
You can ruin your case by:
Admitting fault when the accident occurred
Waiting too long or failing to visit the doctor
Failing to follow the doctor's instructions
Posting pictures on social media that contradicts your injuries
7. There is a lack of insurance coverage
Many personal injury lawyers make a living by suing individuals represented by insurance companies. If the person responsible for your injury was insured, their insurance coverage would pay for injuries and damages resulting in a personal injury lawsuit. If the party at fault did not have insurance coverage, there are usually little to no assets to pursue in a suit. This is a common reason why a personal injury lawyer may reject a case.
8. Your Injuries are Questionable
If your injuries are not apparent, and you appear objectively healthy, most lawyers will not take your case. While anxiety, fear, and emotional distress are considered in compensation for damages, if you look uninjured, it will be challenging for your case to go far.
9. Your lawsuit is against the government
If your injury occurred on a government-owned property (like a courthouse) or involved a government-owned vehicle (like the city bus), your lawsuit is not against a public entity but the government. When suing the government, there are highly specific laws that apply. Many lawyers will avoid suits that are against any entity other than an insurance company or private citizen.
10. Your case is too big or small for the law firm
Even if your case has substantial evidence and your claim aligned precisely with a law firm's practice areas, a lawyer might deny your case if it's a bad fit for the firm. Generally, larger firms with more capital take larger cases as smaller firms might lack the wealth to fight protracted court battles.
Call Houston's Personal Injury Lawyers for a Free Consultation
If you've been unsuccessful in finding an attorney to represent your personal injury case in Houston, don't be discouraged. Keep these tips in mind as you continue to search. The personal injury attorneys at Sutliff & Stout can help you determine whether your case is strong and what your best options are for proceeding.
At Sutliff & Stout, our board-certified personal injury attorneys are here to help you through this difficult time. Since 2008, our attorneys have remained steadfast in their commitment to helping injured victims recover compensation so they can move forward in their lives. To schedule a free consultation with a lawyer on our personal injury team, complete an online contact form or call today at (713) 987-7111.
We want to help you too.
Submit the short form below to get a free case review.