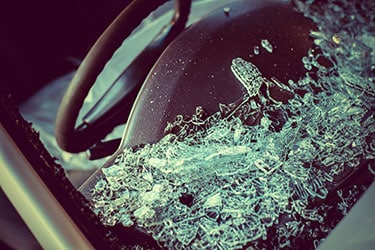 Harris County, TX (July 8, 2019) – A 12-year-old girl dies two days after a major car accident in northwest Harris-Waller County.
The single-vehicle collision happened on Friday around 4:30 a.m. at the intersection of Knebel Road and Stokes Road.
According to authorities, 20-year-old Montana Morgan was driving a 2004 Dodge Ram traveling eastbound on Knebel when he ran the stop sign at the intersection and landed in a ditch on the west side of Stokes Road.
The collision left five people injured.
The 12-year-old girl was ejected from the vehicle and was found in the water. The child was taken to the hospital by Life Flight in critical condition. On Saturday doctors determined she was brain dead. Harris County Sheriff's Office confirmed her death on Sunday. Authorities have not released the identity of the girl.
A 15-year-old girl and a 15-year-old boy, who were both sitting in the front, suffered serious injuries and was transported via Life Flight to the hospital.
The driver and a 21-year-old man who was sitting in the backseat were taken to Memorial Hermann Hospital in the Woodlands by ambulance with minor injuries.
Authorities believe the driver was impaired and he was the only person wearing a seat belt at the time of the crash. No charges have been filed at this time.
Deputies have not determined the relationship among the five individuals. The young victim's parents stated they did not know their daughter was out that late until they received a phone call about the crash.
The Harris County Sheriff's Office will continue to investigate and review all factors that may have led up to the accident. Police reports will be made available in ten days.
Our hearts and condolences go out to the family. If you or a loved one were involved in a car accident, it is important to contact a legal expert to help you evaluate your options. Call (713) 987-7111 or send us an email to discuss your car accident injury case.
Source: KHOU and Click 2 Houston
Our deepest condolences go out to the families of the victims of this horrible incident. If a family member would like the name of a person removed for any reason, please click the "Remove Post" link. REMOVE POST