Atascocita, Texas (Oct. 19, 2022) – Teenager Isaiah Rousey is in a medically induced coma after being struck by a hit-and-run driver. The teenager was riding his bike at the time of the crash. Rousey was found by someone passing by after the crash, seeing his bike broken and then discovering him.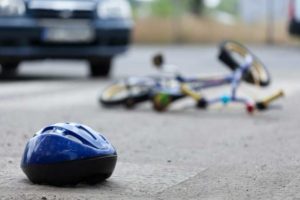 Police estimate that Rousey was hit by the driver between the hours of 2 and 4 a.m. on Monday near 8311 FM 1960. Investigators are currently working to identify who struck Rousey. Anyone with information on the incident is being asked to please come forward.
Pedestrian Accident Lawyers
To strike an individual with your vehicle and then flee, especially in the case of a child, demonstrates reckless carelessness behind the wheel. The family in this case may have the right to file a personal injury claim.
An attorney can deal with insurance adjusters for you, negotiate settlements, and represent your best interests if a lawsuit is needed. If you or a loved one were involved in an auto-pedestrian accident, immediately contact a legal expert to help you evaluate your options. Call car accident attorneys Sutliff & Stout at (713) 987-7111 or send us an email to discuss your car accident injury case.
Source: ABC 13