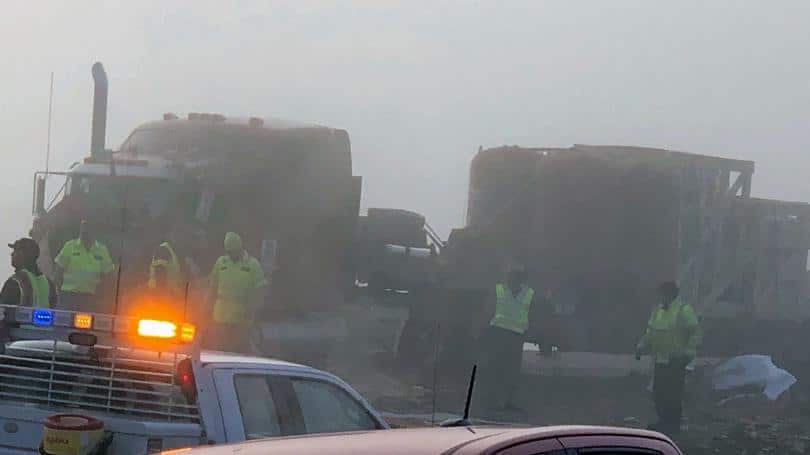 Killeen, TX (1/28/2020) – Two 18-wheelers collided into each other and left one injured early Monday morning.
The accident occurred around 6 a.m. on State Highway 95 at Briggs Road in Killeen. According to DPS, one 18-wheeler pulled out in front of another 18-wheeler in the early morning fog.
One driver was taken to the hospital with non-life-threatening injuries.
The accident closed the northbound lanes of SH 95.
Crash investigators will review all factors that may have led up to the accident and police reports will be made available in fourteen days.
Texas Truck Accident Attorneys
An investigation to this accident will prove essential due to the fact that a commercial truck put another commercial truck driver's life at risk. The driver of the semi-truck that caused the accident, and the trucking company, may be liable for any damages brought forth upon the injured motorist.
The elements of liability, damages, and the ability to pay are critical in determining the value of a case or claim. Without all three elements, a case has little to no value given the nature of our legal system. If you would like to discuss your injury and accident case with a truck accident lawyer from Sutliff & Stout, Injury & Accident Law Firm feel free to give us a call at (713) 987-7111 or send us an email to discuss your claim.
Source: KWTX