Houston, TX (Feb. 4, 2023) – A 2-year-old girl died after she was run over while with a babysitter.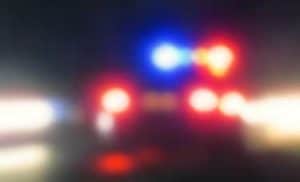 The accident occurred in the 2300 block of Brea Crest Street in North Houston. The toddler was taken to a local area hospital following the accident, where she succumbed to her injuries. 
Officials say the child was playing on the driveway with other children. The driver of the vehicle, who has not been identified at this time, then sent the children inside. The driver moved the vehicle when she felt like she had struck something. 
Upon exiting the vehicle, she realized she had struck the child who had wandered into the vehicle's path. 
Police do not believe the driver was impaired during the incident. 
Wrongful Death Lawyers – Sutliff & Stout
Death is one of the most tragic results to come from a car accident, especially when it involves a child. Because these damages can be devastating, it is important to have an experienced lawyer handling the case who understands the damages of wrongful death.
An attorney can deal with insurance adjusters for you, negotiate settlements, and represent your best interests if a lawsuit is needed. If you or a loved one were involved in an auto-pedestrian accident, immediately contact a legal expert to help you evaluate your options. Call car accident attorneys Sutliff & Stout at (713) 987-7111 or send us an email to discuss your car accident injury case.
Our deepest condolences go out to the families of the victim of this horrible incident. If a family member would like the name of a person removed for any reason, please click the "Remove Post" link. REMOVE POST
Source: ABC 13