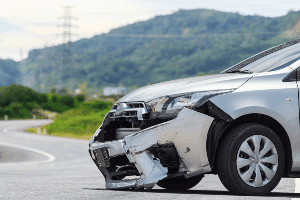 If you have ever been involved in a hit-and-run car accident, you are likely familiar with how frustrating and damaging it can be. Sometimes these accidents can occur when you are not even in your car, which happens most frequently in public parking lots or apartment complexes. In fact, pedestrians hit by a car are frequent victims of hit-and-run incidents. Incidents like this are common in Texas, and many motorists are experiencing hit-and-run accidents across the state.
When you're dealing with the aftermath of a devastating hit-and-run accident in Texas, there are a few important steps you should remember. These simple but helpful tips could make a drastic difference if you choose to pursue a case after the incident, which will be the best way for you to obtain compensation for the damages your vehicle suffered.
We want to help you too.
Submit the short form below to get a free case review.
1. Contact Texas Authorities Immediately
Hit-and-run accidents usually happen quickly. Someone can clip your bumper in traffic and speed off down a side road before you can identify their license plate number, or they can hit you in the parking lot of a grocery store and drive away before you have time to react.
Regardless of where the accident takes place, your first step should be to ensure the safety of your passengers and yourself. Once you've done that, contact your local police and ask them to send an officer to the scene. If the accident occurs in Houston, this includes filing a Houston car accident report with the police, as well as reporting the descriptions of the driver and car that hit you and fled. This is beneficial for several reasons but, in the context of building evidence for your future case, having a police record of your hit-and-run is a substantial document that can be used in court to strengthen your statement.
Police officers document the details of the scene and have the knowledge and experience to identify aspects of the accident that you may not have noticed or realized were important. They can also help you gather and analyze other evidence that might prove useful if your case goes to trial.
2. Record Important Information from the Scene
Although the law enforcement officer will be documenting the incident, you should also have a personal record of the events that took place. Small details will make a difference in court, and cases can change completely when certain pieces of evidence are introduced.
If you have not left the scene to visit a doctor or a hospital, make sure you take note of the different aspects of the location where the accident took place. Is the traffic light out on the side of the street where the other driver came from? Is there a missing stop sign on that street corner? Take note of important details such as street names, identifying landmarks, and any description you may have regarding what the vehicle looked like.
This is also a good opportunity to gather witness testimony if any bystanders saw the event and are willing to share their statements and swear to their legitimacy. If you are able to get a quote from anyone who saw the accident, be sure to record their full name and as much contact information as you can gather from them, including their telephone number, email address, or social media handles where they can be reached for follow-up questions regarding the incident.
3. Take Relevant Photo and Video Evidence
It may seem obvious but, in the heat of the commotion that follows a hit-and-run accident, many drivers forget to take photos and video of the scene. These pieces of media can make a strong case for an individual who is seeking compensation in court, as they provide solid evidence to support personal injury claims.
If you have a smartphone with the ability to take photos and record video, be sure to take a fair amount of both at the scene. Images of the damage done to your vehicle will be helpful for identifying the perpetrator, as well as providing substantial evidence of your claims. Videos of the surrounding area will also be helpful, especially if there is any inclement weather that may have increased the likelihood of the accident occurring.
Any injury you sustain as a result of the hit-and-run should also be documented. To the best of your ability, photograph or record video of the areas of your body where you were affected by the accident, be it a bruise on your back or a burn from the seatbelt across your chest. All of this will be useful for developing the strength of your case.
Trusted Texas Hit-and-Run Lawyers Can Help You Get Justice
Dealing with a hit-and-run accident can turn your life upside down. After a fatal Texas or Houston crash, if your car is damaged enough, you may be unable to operate it, which can prevent you from going to work and earning the money necessary to repair your vehicle. It can be a vicious cycle of frustration, but you don't have to deal with it alone.
At the offices of Sutliff & Stout, one of the best personal injury law firms in Texas, we believe that each client deserves our full attention, and we are dedicated to helping you take on your case. Our proven strategies have allowed us to successfully help hundreds of clients, and we're looking forward to working with you. Don't go another day without getting the legal help you need. Contact us today at 713-987-7111 or reach out to us online to find out more information about how our team of legal professionals can help your case.