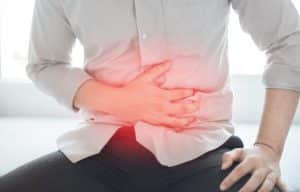 Car accidents can happen in an instant and yet leave long-lasting consequences. Since all collisions are different, it might be hard to know when to see a doctor. Most attorneys will advise accident victims to seek medical attention right away. You might feel fine physically or show no external injuries, but a doctor can diagnose any internal damages. If you choose not to see a doctor, monitor for the following five symptoms. When you notice one or more, you must seek medical attention to protect your health.
Houston has some of the best hospitals in Texas, so don't hesitate to seek medical treatment. After you consult with a doctor, reach out to a Houston car accident attorney. You're likely facing extensive medical bills and property damage costs, which you shouldn't have to cover if someone else caused your accident. A TX accident lawyer will take care of that for you.
We want to help you too.
Submit the short form below to get a free case review.
Stiffness or Pain in the Neck
Whiplash is one of the most common injuries following a car crash. It's a vague term that encompasses any pain or stiffness in your neck and shoulders. In most cases, victims will suffer from whiplash following a rear-end accident. Doctors will typically have to perform an MRI, X-ray, or CT scan to determine the source of your pain.
Headaches May Indicate a Concussion
While it's common to have a headache for a day or so following a car accident, it may signal a more severe condition if your pain persists or increases. Remember, a headache is also a symptom of a concussion. If you notice any of the other following symptoms, contact a doctor immediately.
Dizziness
Confusion
Memory loss
Nausea
You should never dismiss head pain. Even a mild head injury can impact your life for years if left untreated.
Back Pain Could Be a Sign of Spinal Trauma
Back pain is a prevalent symptom following a car accident. It could be from a pinched nerve, muscle injury, or ligament trauma. It might also result from spine damage from the forceful impact of cars colliding. Most back pain does go away after a few weeks but consult your doctor if it lasts longer than a month. Other symptoms that come from back pain include fever, weight loss, and loss of bowel control.
Abdominal Pain May Be Life-Threatening
Abdomen pain is often a sign of internal bleeding. Even if you have no pain, you might begin to notice large areas of deep purple bruising on your stomach. Dizziness and fainting are also signs of internal bleeding. Symptoms may not show until a few days or weeks after the accident, if it all. This is why it's crucial to seek medical attention right after an accident. If left untreated, internal bleeding can be life-threatening.
Changes in Personality or Physical Function
If you're experiencing personality or physical function changes, you might have a traumatic brain injury (TBI). Moodiness, irritability, and depression are also signs of a TBI. However, it is possible to experience these symptoms and not have a brain injury. If this happens, you might have post-traumatic stress disorder (PTSD).
People with PTSD might suffer from flashbacks from everyday occurrences, such as an accident on the news or witnessing one in person. It's also known to cause people to avoid others or places that remind them of the accident. Some other signs of PTSD to monitor for include anxiety, recklessness, and hopelessness.
Contact an Experienced Car Accident Attorney in Texas Today
The immediate aftermath of a car accident is confusing and overwhelming, but what you do next is vital to your case. By not going to a doctor, you risk an insurance representative questioning whether your injuries are severe since you did not seek medical care. This could cause them to significantly reduce or deny your claim, leaving you to cover all accident-related expenses out of pocket.
You'll also need a skilled car accident attorney on your side. At Sutliff & Stout, our attorneys will negotiate with insurers to ensure you receive a fair settlement. When you partner with us, you can be confident that we'll guide you through every step of the legal process and protect your best interests at all times. Since 2008, we've successfully navigated Texas car accident law and won't stop until you get the maximum compensation you deserve. Call (713) 987-7111 or complete our contact form today to schedule a free consultation for your Houston, Texas car accident.