Panola County, TX (1/30/2021) – A three-vehicle wreck involving two 18-wheelers left one person dead and two people injured on Saturday in Panola County.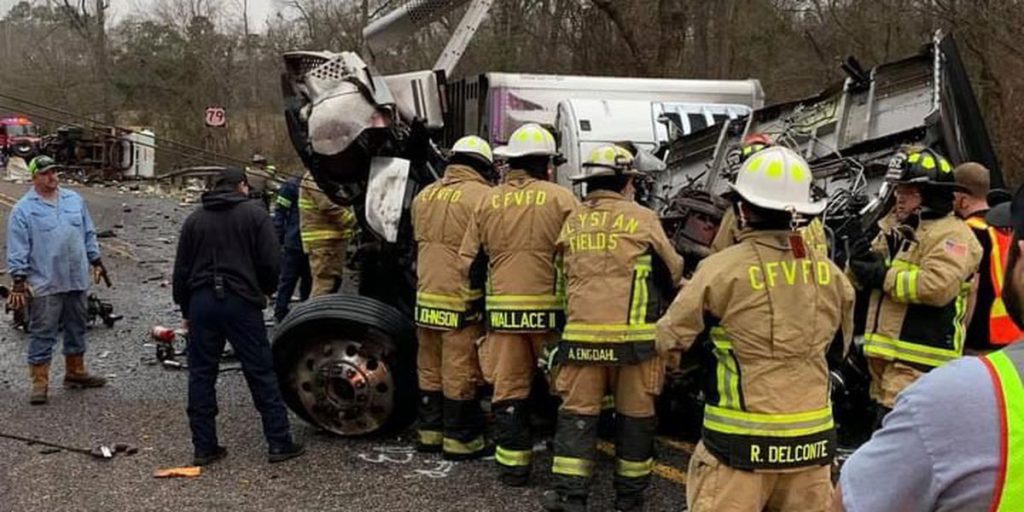 The accident happened on US 79 around 7 a.m. when two 18-wheelers collided on State Highway 79 between FM 1186 and FM 31.
One driver was trapped in the cab of the truck while a second driver was taken to the local hospital for treatment. A third person who was not in a vehicle was struck as a result of the crash.
Firefighters extricated the driver trapped in the cab. He was killed at the scene.
Crash investigators will review all factors that may have led up to the accident and police reports will be made available in fourteen days.
Texas Truck Accident Attorneys
An investigation into this accident will prove essential due to the fact that two commercial trucks collided with each other and left one person dead and two others injured. The driver of the semi-truck that caused the accident, and the trucking company, may be liable for any damages brought forth upon the occupants that were injured.
With any Texas roads, there are various commercial trucks that travel on a daily and nightly basis. While sometimes careful, they sometimes result in fatal crashes. A standard semi-truck weighs an average of 4,000 pounds while a large vehicle can weigh up to 80,000 pounds. Because of the nature of their size, weight, and force, getting involved in an 18-wheeler accident can result in thousands in damages. If you or a loved one were involved in a truck accident, it is important to contact a legal expert to help you evaluate your options. Call (713) 987-7111 or send us an email to discuss your car accident injury case.
Source: KLTV
Our deepest condolences go out to the families of the victims of this horrible incident. Please click the "Remove Post" link if you would like this post removed. REMOVE POST