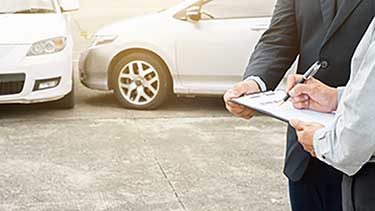 Car Accidents are more common then we think. Taking a wrong turn or taking your eyes off the road for a second can result in a fatal crash. Luckily, car accidents are not always this extreme, however, any type of car wreck can still cause quite the hassle. Auto accidents involving uninsured and underinsured motorist (UM/UIM coverage) or a hit-and-run driver happen on a regular basis and many drivers are left unsure how to handle the situation. In Houston, 1 of 5 or approximately 20% of motorist has no insurance.
In the event you experience a negligent driver move to a safe place away from the accident scene and contact 911.
An officer will take your statement, proof of insurance, and provide you with a police report.
If your motor vehicle has significant damage or you and a passenger are injured contact an experienced car accident lawyer to help you file a personal injury claim.
If you are in this situation, the question is how do you seek compensation from an uninsured driver? The short answer is that it is difficult but not impossible.
The easiest way to address the situation is to simply look to your own automobile insurance company. Before we discuss this process, it is important for you to know a few things about auto policies in the state of Texas. When thinking about your auto policy, you should first separate the two types of coverage, which are property damage and bodily injury coverage.
Property Damage Coverage:
If you are hit by an uninsured motorist and only your vehicle is damaged, then you will need to know if you have "collision coverage" or "comprehensive coverage." If you just have liability coverage, you will need to find another way to pay for the damage to your vehicle.
Typically, if you have a loan on your car the lienholder (e.g. the bank) will require that you have more than liability insurance. Also, if you find yourself situation with no coverage, be sure to check with the bank if they have an additional policy on your vehicle.
Bodily Injury Coverage:
In Texas, insurance companies are required to provide you with uninsured/underinsured motorist coverage unless you have signed a written rejection of such coverage. The standard auto policy also must include personal injury protection unless it is specifically rejected in writing.
If the rejection is not in writing, then your insurance company must provide the coverage. In addition to these types of motorist coverage, you need to understand what coverage you have available to you (i.e. the policy limits).
The minimum amount of policy coverage in the state of Texas is 30/60. This means that the minimum policy limits are $30,000.00 per person and $60,000.00 per accident (this number is the most an insurance company will have to pay under a policy regardless of the number of people injured).
A common option that insurance companies are pushing instead of personal injury protection (PIP) is medical pay. We recommend that you stick with PIP because it is broader coverage and you do not have to worry about indemnity claims from your insurance company (meaning your insurance company will make a claim to get repaid any amounts it pays out as med pay).
PIP coverage or no-fault insurance helps cover medical bills and related medical expenses if you or your passengers are injured in a car accident. After a covered accident, no-fault insurance also may help pay for:
Health insurance deductible,
Out-of-pocket expenses that exceed your health insurance coverage limits
Lost income as a result of your injuries (not available in all states)
Funeral expenses
Keep in mind car insurance protects your vehicle, not the people inside of it. Med Pay covers medical payments to others. Med Pay covers the medical payments of all passengers in your vehicle if they are injured in a car crash. Only bodily injury caused directly by the wreck will be covered by Med Pay and limits are usually below $25,000. For example, PIP will cover lost wages. Since PIP provides more insurance coverage, a motorist does not need to have both plans.
Assuming you have uninsured motorist coverage (UIM), you will want to contact your insurance company and file an insurance claim. The insurance policy is just like a contract and there are certain thing you must do in order to be covered under your policy. Some of the standard things required under most policies are: you must give a recorded or sworn statement; you must allow the insurance company to get your medical and billing records; you must give the insurance company timely notice of your claim; and you must cooperate with your insurance adjuster on the investigation of the claim.
Failure to comply with the terms and conditions of the policy could mean that your insurance company will try to deny your claim.
Assuming the at-fault uninsured motorist and you do not have any coverage for the loss, you still have some options available to you. You can file a claim in small claims court or you can file a lawsuit against the person in county or district court. The problem becomes with collectability. Meaning even if you get a judgement for a million dollars or $10,000.00, does the person have any money? If not, you will be left with a piece of paper. However, if you obtain a judgment, you can have the driver's license of the uninsured driver suspended until the judgment is satisfied.
In Texas, you can have a person's license suspended by sending DPS the following:
A Certified copy of the judgment, (DPS cannot process the judgment unless a minimum of 60 days have elapsed since the date the judgment was signed.)
A Notice of Unsatisfied Judgment (SR-62)
A Transcript of Civil Proceedings (SR-42) or Certificate of No Appeal.
A copy of the crash report.
Once this is done, the person will not be able to renew his or her driver's license until the judgment is satisfied or some other condition is met.
If you or someone you know has been involved in a motor vehicle accident and needs to file an uninsured motorist claim for damages or suffered an injury and needs to file an injury claim, contact Sutliff & Stout today for a free, no obligation case review. Call us at (281) 853-8446.
We are located at 550 Post Oak Blvd #530, Houston, TX.
We will be more than happy to speak with you and determine the best option for you in your claim. At Sutliff & Stout, our personal injury attorneys are guided by a singular belief: That access to competent legal representation is a fundamental right. If you or a loved has been seriously injured, we want to help.