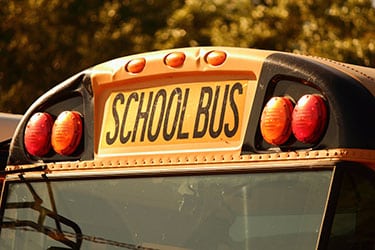 Early this morning an Aldine ISD school bus with students on board was involved in a wreck with another vehicle in northeast Houston.
The accident happened around 5:00 a.m. in the 2800 block of Bertrand Street near Task. The bus collided with a pickup truck. There are no reports of any injuries. The crash remains under investigation.
If you or a loved one were involved in a bus accident, it is important to contact a legal expert to help you evaluate your options. Call (713) 987-7111 or send us an email to discuss your car accident injury case.
If a family member would like the name of a person removed for any reason, please click the "Remove Post" link. REMOVE POST
Source: ABC 13