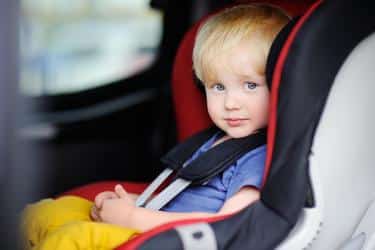 July 31st is National Heatstroke Prevention Day.
According to the U.S. Department of Transportation, heatstroke continues to be the number one vehicle-related killer of children, next to car crashes.
Across the United States, twenty-four children have died in hot cars so far this year. The National Highway Traffic Safety Administration is requesting the public to help prevent children from dying in hot cars this summer.
Just last month in Galveston, a father left his one-year-child inside a SUV for five hours while he was at work. At the time of the incident, the father was not charged. Last week a day care worker has been charged a year after a 3-year-old boy died being left in a hot day care van. The worker was charged with injury to a child by recklessly causing serious bodily injury or death.
Most parents would like to believe this would never happen to them. However, we are all busy and have the tendency to get distracted. It is not uncommon to get caught up in our daily thoughts, a phone call, running errands, or our regular routine.
Leaving a child unattended in a car can lead to severe consequences for the child and the adult. Children are more vulnerable to heatstroke than adults and it can happen quickly. A child's body is much smaller and weighs less causing the body temperature to rise quickly compared to an adult. Furthermore, the temperature inside a vehicle is much higher than the temperature outside.
In 10 minutes, a vehicle's temperature can rise over 20 degrees. In 70-degree weather, a child left in a car is at risk for heatstroke or death. If a child's body temperature reaches 107 degrees, the child will die.
In Texas, leaving a child in a vehicle is a class C misdemeanor. Under Section 22.10 of the Texas Penal Code, it states whether the person intentionally or knowingly leaving a child under the age of seven in a motor vehicle for longer than five minutes without a person present who is at least 14-years-older. The maximum penalty is a $500 fine. However, leaving a child unattended in a vehicle may also lead to charges of child endangerment or child abandonment, which is a felony.
Prevention Tips
Avoid distractions: If possible hold your phone conversations for later when kids are in the vehicle. In many situations when an adult is talking on the phone, priorities slip the mind such as dropping the child to daycare and eventually rushing to work. It is easy for an adult to overlook that a child is in the car while on the phone. Especially if the adult is not used to driving kids or experiences a change in routine.
Look before you lock: Whether you are running errands, shopping or heading to work it is best to always check the back seat before you lock your doors and walk away from your vehicle.
Create reminders: Find reminders that will allow you to remember that you have your child with you in the car. This may range from a stuffed animal in the front seat or placing your important items in the backseat.
Hold your keys: Often at times children will want the keys in order to grab a toy from the car, sit or go play in the car. However, this can be dangerous if the child gets trapped in the car and is unable to obtain help.
Call 911: If you see a child in a vehicle unattended, immediately call 911. If the child appears non-responsive or in distress break the window to rescue the child. The child needs fresh air and cool water.
On June 28, 2019, Congress presented the Hot Cars Act of 2019. If this bill passes, it would require the Secretary of Transportation to issue a rule requiring all new passenger motor vehicles to be equipped with a child safety alert system. The purpose of the bill is to reduce the deaths and injuries of occupants, including animals, being left in an unattended vehicle.
Discuss Your Case With an Experienced Personal Injury Lawyer
Any accidental death is a tragedy. If there is any negligence that may have led to a vehicular heatstroke to you or a loved one it is important to consult with a personal injury lawyer to review your situation. Every case is unique and it never hurts to discuss with a trusted advisor.
If you would like to speak with a legal professional from Sutliff & Stout, Injury & Accident Law Firm about your case, call us at (713) 987-7111 or contact us online to discuss your injury or wrongful death claim.