Terrell, TX (8/28/2021) – At least eight people were injured after a multi-vehicle collision occurred Saturday evening.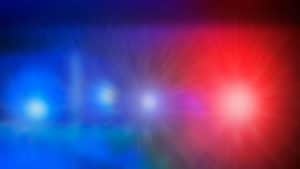 The accident happened around 6 p.m. on Interstate 20, just west of FM 429.  A Chevy pickup truck was headed westbound when the driver failed to slow down when approaching traffic. The Chevy collided into a Kia Optima from behind, causing the pickup to go airborne and then strike a Chevy Equinox.  
Eight people were sent to the hospital, with two people in critical condition. 
All occupants in the pickup were sent to Baylor Hospital in Dallas.
Out of the four occupants in the Kia, three were taken to Methodist and one was rushed to UT Health in Tyler. 
The three occupants in the Chevy Equinox were not seriously injured.
Crash investigators will review all factors that may have led up to the accident and police reports will be made available in fourteen days.
Rear-End Accident Lawyers
Most people consider rear-end car accidents to be minor. Often, these collisions occur in bumper-to-bumper traffic, in a parking lot, or in other situations when cars are moving at low speeds. When rear-end car accidents occur at high speeds, they can result in severe injuries and are sometimes fatal.
A rear-end collision can alter your life in seconds. In the blink of an eye, you may find yourself handling catastrophic medical debt and legal matters, all while trying to cope with a traumatic event. If you were in a rear-end accident caused by the negligence of another party, let the attorneys at Sutliff & Stout help you attain the justice you deserve. Call our office at (713) 405-1263 or fill out our contact form to get in touch with us today.
Source: DFWCBS