La Porte, TX (7/27/2021) – Two people were killed and seven others were left with burn injuries after a leak occurred at a chemical plant outside of Houston.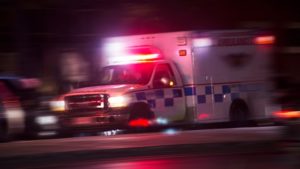 The incident happened around 7:35 p.m. Tuesday at the LyondellBasell Industries plant, a plant that makes polyethylene products. According to officials, a "process upset incident" sparked a chemical release. The plant addressed it as an acetic acid leak. The plant is the third-largest producer of glacial acetic acid, a food preservative that is flammable and corrosive.
At least two people were confirmed dead and seven others suffered burn injuries. Five people were treated at the scene and 31 are being monitored for possible symptoms.
The leak was isolated and there was no apparent threat to the community.
Crash investigators will review all factors that may have led up to the accident and police reports will be made available in fourteen days.
Fatal Accident Lawyers
In the United States in 2009, thousands of people are killed every year due to some type of fire related incident and significantly more people sustain burn-related injuries. Many burn injuries and deaths in Houston, Texas are due to the carelessness or recklessness of others. Among some of the more common causes of burn injuries are: faulty wiring or plumbing, auto accidents, defective automobiles, unsafe workplaces, poorly maintained smoke alarms or residence lacking the devices, and defective products.
For the case above, a chemical acid leak left a mass casualty. At least two people were killed and seven people were left with burn injuries. Burn and inhalation injuries are deadly and fatal for those who suffer from them. These injuries are expensive and can cost thousands to treat. First degree burns can take months to heal and third degree burns can take up to several years to treat. This can put a burden on the victim's time, money, and ability to live.
If you or a loved one were involved in a fatal incident involving injury or death, immediately contact a legal expert to help you evaluate your options. Call Board-Certified personal injury lawyers Sutliff & Stout at (713) 405-1263 or send us an email to discuss your case.
Source: Daily Mail