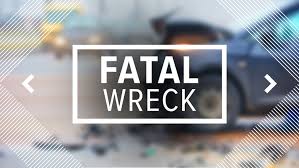 Temple, Texas (August 2, 2022) – A man was confirmed dead by Temple Police on Tuesday following a three-vehicle collision.
The incident occurred in Temple near Midway Drive at roughly 5 a.m. Tuesday morning. Temple Police and Texas Highway Patrol responded to a report of a three vehicle accident, including an 18-wheeler. The 18-wheeler was reportedly heading northbound on I-35 when the crash took place.
No other injuries or fatalities have been reported at this time. A full investigation into what caused the accident is still under investigation.
Texas Truck Accident Attorneys
An investigation into this accident will prove essential due to the involvement of an 18-wheeler.
The elements of liability, damages, and the ability to pay are critical in determining the value of a case or claim. Without all three elements, a case has little to no value given the nature of our legal system. If you would like to discuss your injury and accident case with a truck accident lawyer from Sutliff & Stout, Injury & Accident Law Firm feel free to give us a call at (713) 405-1263 or send us an email to discuss your claim.
Source: Fox 44
Our deepest condolences go out to the families of the victims of this horrible incident. Please click the "Remove Post" link if you would like this post removed. REMOVE POST