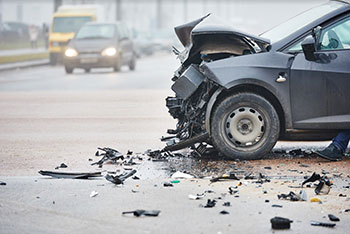 HOUSTON (May 10, 2019) –One person died from an auto-pedestrian accident on the Gulf Freeway.
The wreck happened around 11:00 a.m. on the southbound feeder road at Edgebrook. The male victim and the driver of a green Jeep Liberty had a domestic dispute where the victim damaged the window of the Jeep. Both individuals drove to a glass repair shop at 11000 Gulf Freeway to get the window fixed.
Once the victim left the Jeep and walked inside the repair shop, the driver of the Jeep drove off. The victim then grabbed onto the Jeep and held on as the driver was heading southbound on the Gulf Freeway service road. Eventually, he let go of the Jeep and began running behind the vehicle when he was struck by a gray Nissan Altima heading in the same direction.
Paramedics transported the victim to Memorial Hermann Southeast Hospital where he was pronounced deceased. The identity of the male victim is pending verification.
The driver of the Nissan, who remained at the scene, was questioned and released. There have been no charges have been filed.
If you or a loved one were involved in a car accident, it is important to contact a legal expert to help you evaluate your options. Call (713) 987-7111 or send us an email to discuss your car accident injury case.
Source: ABC 13