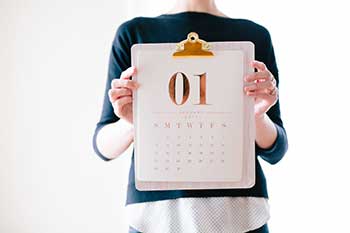 The amount of time it takes for you to settle your personal injury case depends on many factors, including whether your personal injury lawyer thinks filing an insurance claim or lawsuit is the right option for you.
The average time to settle a personal injury case also depends on things such as the severity of your injuries, the number of parties in the accident, and the complexity of the legal issues raised by your case.
How long does it take to settle a personal injury claim?
This post provides an overview of some of the factors that will impact the how long it will take to settle your case. This article is not a substitute for getting advice from an experienced personal injury lawyer. Only an attorney can give you an estimate of the average time to settle a personal injury case.
Insurance Claim Vs. Personal Injury Lawsuit
To understand how long it will take for your personal injury case to settle, you must understand the differences between an insurance claim and a personal injury lawsuit. You should schedule a consultation with a personal injury lawyer to help you better understand which of these two choices is right for you.
Filing an Insurance Claim After an Accident
After an accident, you can file a claim with the at-fault party's insurance company. Your claim will be assigned to an insurance company representative known as a claims adjuster. The claims adjuster will contact you and begin investigating your claim.
The claims adjuster can ask you to give the insurance company a statement about the accident and your injuries. We don't recommend giving a statement to the at-fault party's insurance company. He or she can also ask you to turn over your medical records and other evidence about the accident.
The claims adjuster can talk to witnesses and gather evidence that will be used in the settlement negotiation process, but this person is not a lawyer or a judge. The insurance claim settlement process takes place outside the court system.
It is important for you to understand that the claims adjuster's goal is to settle your claim for as little as possible and as quickly as possible. These days, insurance claims adjusters handle a high volume of investigations and are under pressure to resolve them in favor of the insurance company.
Reaching Your Maximum Medical Improvement
One factor that plays a big role in the amount of time it takes to resolve a case is how long it takes a person to reach maximum medical improvement (commonly referred to as "MMI").
MMI refers to the point at which you have reached your fullest point of recovery and have stopped treatment, or it is known that you will need continuing treatment in a specific and determined amount.
Some patients may reach MMI in a few weeks; others in months or even years. Understanding the extent of a person's injuries is essential because it allows an experienced lawyer to properly evaluate the full extent of damages that a person will suffer in the future, both economic and non-economic.
Without knowing the full extent of a person's injuries and resulting damages, you cannot make a settlement demand to an insurance company that is accurate or that fully compensates you for your losses.
The Amount of Negotiation Between You and the Claims Adjuster
An insurance claim settlement is an agreement between you and the at-fault party's insurance company which specifies the amount of money the insurance company will pay for your injuries. Once you're ready to make a settlement demand, the negotiation process will begin.
How long it takes to settle your personal injury insurance claim depends on how aggressive the claims adjuster is being during the negotiation process. Remember, the claims adjuster's goal is to settle your claim for as little as possible. He or she may use your prior statements about the accident against you to make a lowball offer in hopes that you'll accept and agree to give up your rights to sue the responsible party in court.
The negotiations between you and the claims adjuster have the potential to go back and forth multiple times. Just like every injury is different, every negotiation is different. As a result, you want a lawyer that has a lot of experience with settlement negotiations.
Other Factors that Impact How Long it will Take to Settle a Personal Injury Claim
Other things that can affect an insurance claim settlement and delay its finalization include:
The extent of your injuries;
Whether you missed any work as a result of your injuries;
How much future medical treatment you'll need (if any);
The amount of damage to your personal property;
The amount of evidence available and the strength of that evidence;
The amount of time it takes for the claims adjuster to complete his or her investigation; and
Any disagreements between you and the insurance company about fault and/or the extent of your injuries.
Should I File a Personal Injury Lawsuit?
Unfortunately, sometimes it's not possible to reach a fair settlement with the at-fault party's insurance company or sometimes it may be to your benefit to file suit early.
The average time to settle a personal injury lawsuit depends on whether the defendant is willing to settle your case before it goes to trial. Because it's very expensive to go to trial, most defendants are willing to make an out-of-court settlement offer. Your personal injury lawyer will be able to tell you whether the settlement offer is fair or whether you should take your case all the way to trial.
Although filing a personal injury lawsuit typically takes more time than the insurance claim settlement and negotiation process, this may be the only way to get the compensation you deserve. The lawsuit settlement amount may be significantly higher than what the insurance company's claims adjuster was willing to offer you.
Contact Our Texas Personal Injury Lawyers Today
At Sutliff & Stout, we understand that you want to reach a settlement as soon as possible. We too want to settle your claim quickly in order to get you the compensation you deserve, but we also know that the best work cannot be rushed. We will always work hard on your behalf, and will stay with your claim no matter how long it takes to get you the settlement that you deserve.
If you are injured in Texas, we are here to help. To schedule a free consultation and learn more about how long your case may take to settle, contact our lawyers today. Call or text our office anytime at 281-853-8446.