El Paso, Texas (Sept. 13, 2022) – Police are reporting that 23-year-old Bianca Nicole Center of Edinburg, Texas was killed in a car crash. According to the report by police, Center was driving a 2012 Jeep Wrangler when she was struck by a Chevrolet Silverado.
The driver of the Silverado has been identified as 71-year-old Juvenal Delgado.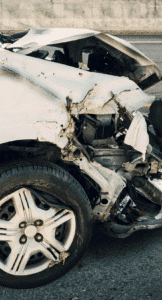 The force of the collision caused the Jeep to roll over, ejecting Center from the vehicle. She was killed as a result of the injuries suffered in the accident.
Another individual was in the vehicle with Delgado at the time of the accident. Police have not been able to confirm if anyone else was injured as a result of the accident.
Wrongful Death Lawyers – Sutliff & Stout
When facing a terrible situation such as this, rely on experienced lawyers that can deal with insurance adjusters for you, negotiate settlements, and represent your best interests if a lawsuit is needed. If you or a loved one were involved in an accident, immediately contact a legal expert to help you evaluate your options. Call car accident attorneys Sutliff & Stout at (713) 987-7111 or send us an email to discuss your car accident injury case.
Our deepest condolences go out to the families of the victim of this horrible incident. If a family member would like the name of a person removed for any reason, please click the "Remove Post" link. REMOVE POST
Source: KFOX