San Antonio, TX (6/5/2021) – A bicyclist was killed in a hit-and-run accident on the Northwest Side.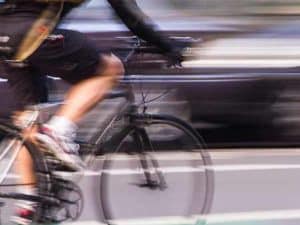 The accident occurred around 9:04 p.m. on Friday at the intersection of Babcock and Huebner. A bicyclist was attempting to pass through the intersection when he was hit by a black vehicle turning left.
Officers arrived on scene and found a man with serious head and neck injuries lying on the street.
The man has been identified as 63-year-old Carlos Gonzalez.
The driver fled the scene.
Crash investigators will review all factors that may have led up to the accident and police reports will be made available in fourteen days.
Bicycle Accident Attorneys
Every six hours, a bicyclist is struck and fatally injured by a motor vehicle driver. This is primarily due to a vehicle running a red light, failing to yield, or simply because the driver didn't see the bicyclist. For the case above, it is unknown why the vehicle hit the bicyclist, but the collision left a bicyclist wrongfully killed.
In Texas, if you were involved in a hit-and-run accident and you are unable to locate the at-fault driver, you can make a claim against your UM/UIM insurance carrier. However, before your insurance company will pay the claim, you must prove that you were actually struck by another vehicle. If you cannot make this showing then your insurance company is not legally obligated to pay under your policy.
It's important to contact legal assistance to get the compensation you deserve for an untimely, and undeserved, accident. If you or a loved one has suffered a personal injury due to a third party's involvement in a biking accident, contact Sutliff & Stout at 713-405-1263 as soon as possible to learn your rights.
Source: KSAT