Kilgore, TX (7/12/2021) – A bicyclist was fatally killed after being struck by a tractor-trailer Monday morning.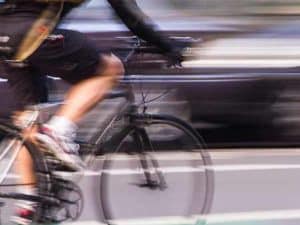 The accident happened around 10:20 a.m. on Texas 42 South. A tractor-trailer was headed south just as a bicyclist entered the roadway and the two collided.
The bicyclist was taken to Christus Good Shepherd Emergency Center, where he later died from his injuries. His identity remains unknown at the time.
Crash investigators will review all factors that may have led up to the accident and police reports will be made available in fourteen days.
Bicycle Accident Attorneys
At Sutliff & Stout, we receive many cases of bicycle accidents occurring on suburban roads, county roads, and major highways. Whether it be from the weather, dark roads, or distracted driving, bicycle accidents are all too common and could be reduced if drivers stayed alert on the road.
Every six hours, a bicyclist is struck and fatally injured by a motor vehicle driver. This is primarily due to a vehicle running a red light, failing to yield, or simply because the driver didn't see the bicyclist. For the case above, it is unknown why the vehicle hit the bicyclist, but the collision left a bicyclist critically injured.
It's important to contact legal assistance to get the compensation you deserve for an untimely, and undeserved, accident. If you or a loved one has suffered a personal injury due to a third party's involvement in a biking accident, contact Sutliff & Stout at 713-405-1263 as soon as possible to learn your rights.
Source: News-Journal