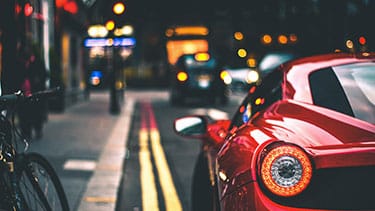 Dallas, TX (October 10, 2019) – Boxer Errol Spence, Jr., is in the intensive care unit after becoming injured in a serious accident driving a Ferrari in Dallas.
The car accident happened Thursday around 3 a.m. in the 500 block of South Riverfront Boulevard.
According to authorities, the Ferrari was traveling northbound on Riverfront at a high rate of speed when it veered left over the median and flipped several times. Mr. Spence was not wearing a seat-belt and was ejected from the car.
Mr. Spence was taken to the hospital with serious injuries, but is expected to live.
He was the only person in the vehicle.
As a boxer Mr. Spence has a 26-0 record and is the IBF welterweight champion since 2017.
The cause of the collision hasn't been determined. Crash investigators will review all factors that may have led up to the accident and police reports will be made available in ten days.
Our hearts and condolences go out to the families. If you or a loved one were involved in a car accident, it is important to contact a legal expert to help you evaluate your options. Call (713) 987-7111 or send us an email to discuss your car accident injury case.
Source: KHOU
Our deepest condolences go out to the families of the victims of this horrible incident. If a family member would like the name of a person removed for any reason, please click the "Remove Post" link. REMOVE POST