Atascocita, TX (9/22/2021) – A boy was struck by a vehicle Wednesday morning while he was riding his bicycle.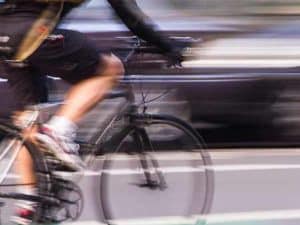 The accident happened at Eagle Springs Parkway and Redwood Hollow Lane. A 10-year-old boy was riding his bicycle when a vehicle came by and struck him. 
The boy was injured and taken to the hospital. 
Crash investigators will review all factors that may have led up to the accident and police reports will be made available in fourteen days.
Bicycle Accident Lawyers
According to NHTSA, 630 pedacyclists were killed and an additional 51,000 were injured in motor vehicle traffic crashes in 2009. One decade later and they are just as present on Texas roads.
The Sutliff & Stout Law Firm hears too often of accidents that occur with children riding their bicycles to school and a car comes along and hits them. It's an accident that can be easily prevented by driving defensively – looking in all mirrors before backing out of a driveway or checking mirrors before changing a lane. When drivers neglect this practice, it can lead to bicycle accidents, or even worse, death.
If you or a loved one were involved in a bicycle accident, it is important to contact a legal expert to help you evaluate your options. Call (713) 405-1263 or send us an email to discuss your accident injury case.
Source: ABC 13