Fort Worth, TX (9/15/2021) – Two brothers were fatally killed after being involved in a crash Wednesday afternoon in northwest Fort Worth.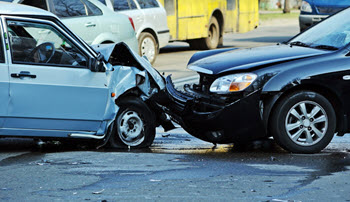 The accident happened around 4:30 p.m. on Bailey Boswell Road near Twin Mills Boulevard. A small sedan collided with a pickup truck head-on. 
The two brothers, both Eagle Mountain-Saginaw ISD students, were in the sedan at the time of the crash. They were identified as Isaiah Lopez and Elijah Lopez. 
Three people were also injured, one suffering serious injuries. 
Crash investigators will review all factors that may have led up to the accident and police reports will be made available in fourteen days.
Head-On Collision Lawyers
Head-on collisions are more severe than minor fender benders or other types of car accidents. The injuries that result from head-on collisions are often serious and require immediate medical attention. The most common head-on accident injuries include traumatic brain injuries, spinal cord injuries, whiplash, and many more.
Watching your child experience an injury as a result of another person's negligence is extremely traumatic. No child should ever have to suffer, especially if the accident that caused their injury was avoidable. As a parent, you want the best for your child and will do anything to help them experience the best life possible. That's why when your child is injured, you need the help of a compassionate attorney who will fight for you.
After a head-on collision, it's imperative to hire an attorney as quickly as possible. A knowledgeable legal team like the team at Sutliff & Stout will walk you through the entire process from beginning to end so you can feel confident you're getting the best representation possible. Call 713-405-1263 to contact a Board-Certified lawyer from Sutliff & Stout Law Firm.
Source: DFWCBS, Star-Telegram
Our deepest condolences go out to the families of the victims of this horrible incident. Please click the "Remove Post" link if you would like this post removed. REMOVE POST