Houston, Texas (Dec. 25, 2022) –  A two-vehicle accident on Highway 290 in Houston led to shutdowns on Christmas Day.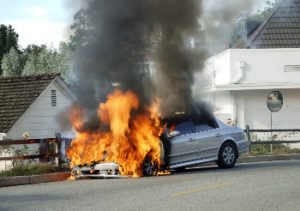 Officials from the Cy-Fair Fire Department responded to reports of a fiery accident involving two vehicles. The fire was swiftly extinguished, and the injured individual was taken to a local area hospital. 
The cause of the crash was not made immediately clear to fire responders, and an investigation is underway. 
Car Accident Lawyers
Due to the unknown cause of this crash, it will be vital for investigators and legal counsel to review all aspects of what led up to this crash. Establishing a timeline for this crash will go a long way in helping to establish fault and other critical details. In cases with many unanswered questions, working with a legal team with plenty of experience is important. The experienced car accident lawyers at Sutliff & Stout are prepared for cases like this thanks to decades of practice. 
If you find yourself in a similar situation such as this, contact our office immediately. Sutliff & Stout offers free comprehensive case reviews where a member of our staff will review all available details of your case with you. Call us today at 713-987-711 or visit us online!
Source:KPRC