Atascocita, Texas (Dec. 15, 2022) –  A 7-year-old boy was struck while riding his bike through his subdivision by a driver.
Officials from Harris Country Prescient 4 said that a white Toyota Corolla hit the child in the 13600 block of Valley Lodge Parkway and Stark Sky Lane.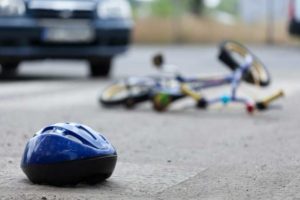 EMS first responders and the local fire department also responded to the call, helping to treat the child for minor injuries. The child was wearing his helmet at the time of the crash. 
Car Accident Lawyers
In this child's case, the extent of his injuries must be determined to fully understand this accident's scope. Additionally, more insight is needed into what caused the crash. Was the driver speeding? Were they distracted? Did they obey all traffic laws? A full review of this crash will be needed to determine the details. 
In situations like these, we highly recommend hiring a team of experienced lawyers to help you navigate the legal process. The team at Sutliff & Stout has decades of experience in representing clients who find themselves in a situation like this. If you find yourself facing a scenario similar to this, contact us today by calling us at 713-987-7111 or visiting us online. 
Source: KPRC